Social Europe Webinar Series
September 2019 - March 2020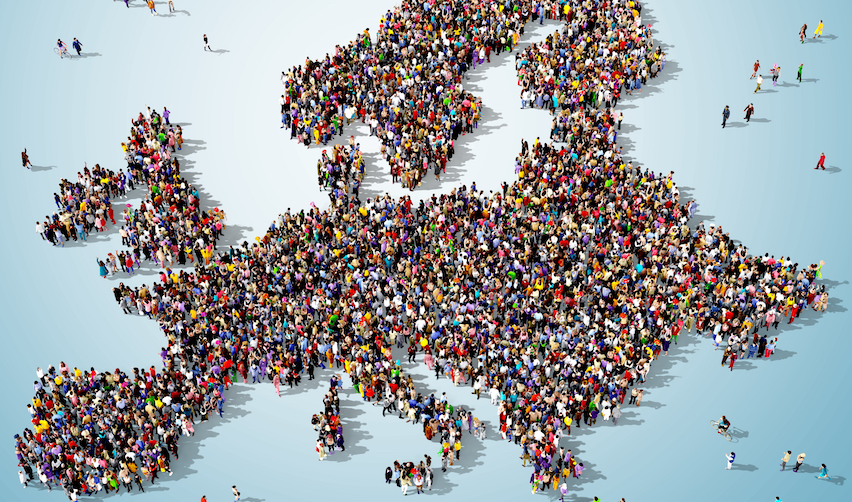 Webinar Series
Description
The Social Europe webinar series aim to provide a multidisciplinary outlook to both the theoretical and empirical questions on whether it is possible to build up and cooperate in a union that embraces first and foremost explicit social purposes.
The series of webinars aims to analyse this topic with the leading scholars that have exhaustively work on the topic, in order to unravel conceptual and practical puzzles. We will explore the similarities and differences between "Social Europe" and the concept of "European Social Union" developed by Prof Frank Vandenbroucke (first webinar speaker), and whether they could be complementary or not. These webinars go beyond conceptual and theoretical debates. Although these elements are fundamental in order to have a theoretically sound point of departure, another specific feature of this webinar series is its aim to operationalise ideas and translate them into real world issues.
UPCOMING EVENTS
There are no upcoming events in this project.
PAST EVENTS
Online
11 Sep 2019
Webinar
European Social Union: From Idea to Reality?
The first webinar from our Social Europe series aims to disentangle the notion of European Social Union (ESU), its relationship and potential contradictions or complementarities with Social Europe and also the EMU project as such. Our first speaker is Prof Frank Vandenbroucke (Universiteit van Amsterdam), who has extensively worked on the development of both conceptual and practical foundations for the notion of European Social Union. His analysis will provide a solid basis for us to explore other approaches and relationships in future webinars from the series. A recent public forum debate organized by EuVisions about the idea of a 'European Social Union' can serve as a good introduction to the policy agenda that motivates Frank Vandenbroucke's theoretical and empirical work on the social dimension of the EU. His introduction to this forum debate can be read at http://www.euvisions.eu/europea-social-union-public-forum-debate-vandenbroucke/. In addition, relevant publications can be downloaded at his website, at http://www.frankvandenbroucke.uva.nl/en_GB/publications/. Publication nr. 263 is an extensive introduction to a recent academic volume on European Social Union, which explores the normative justification for a Social Union. Publication nr. 334 is a short and accessible summary of the results of a survey on EU citizens' attitudes towards cross-border solidarity in 13 EU member states. Publication nr. 316 is a chapter in a recent book on globalization, in which Vandenbroucke discusses the following question: 'Addressing global inequality: is the EU part of the equation?'. Publication nr. 312 is a short policy-oriented paper written for a larger audience: 'Social Europe: from slogan to reality?'. We look forward to seeing you online!
Learn more
Online
5 Nov 2019
Webinar
The Political Economy of Monetary Solidarity
The Finance, Law, and Economics working group is glad to announce the second webinar from the "Social Europe" Webinar Series. After hosting our first session with Prof. Vandenbroucke, who set the basis for our discussion, we are pleased to have Prof. Waltraud Schelkle with us. Prof Schelkle will discuss how the risk-sharing mechanisms embedded in the Economic and Monetary Union (EMU) design can be considered monetary solidarity institutions, and the key question on managing membership diversity within the "euro experiment". The insights are based on her volume entitled The Political Economy of Monetary Solidarity. For those who would like to join us online and are not registered in the Young Scholars Directory, you can send an email to cecilia.delbarrio@unitn.it with your email address, so as to be invited externally. You will receive an email with the corresponding Zoom link 15 minutes before the webinar starts. We look forward to seeing you online! Vlad, Mike, and Ceci
Learn more
Working groups
Finance, Law, and Economics
Project Organizers

Maria Cecilia del Barrio Arleo
For questions, the Project Organizers.