The Janus face of debt: escaping the dark side of indebtedness
YSI Workshop @ International Monetary Fund
April 13 2020, 09:00 - 15:00
Washington, United States
IMPORTANT: Due to growing concerns around the coronavirus, this workshop will be postponed.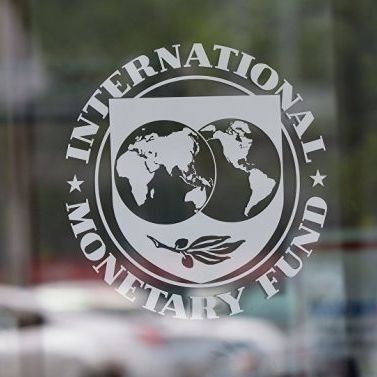 Workshop
https://www.ineteconomics.org/events/ysi-workshops-in-dc-inet-conference
Apply!
Apply before: 3/9/20, 03:59
Due to growing concerns around the coronavirus, the INET Conference, as well as this workshop, have been postponed. More information will be provided in due course.
This workshop will include panel discussion and participatory sessions with senior experts in the field.
Workshop Overview
There is a growing concern surrounding new sovereign debt crises across the globe. In Sub-Saharan Africa, debt problems are growing, even while the previous debt crises are still fresh. Meanwhile, the growth in diversity of creditors and the weaknesses in the contractual approach to incentivising bondholder participation in sovereign bond restructuring have galvanized debates around sovereign debt restructuring with countries who borrow in the international capital markets.
Sovereign debt is an effective tool, among many, to finance domestic economic and social policy, implement infrastructural projects, and provide essential services, and mitigate the worse of the cyclical downturn. Current approaches however to handling debt repayment difficulties are often to the detriment of the social, political and economic fabric of the indebted state. The means with which sovereign debt crises are dealt prioritise the interests of creditors, often sacrificing public goods and services, shifting problems arising in private debt onto public balance sheets, stipulating spending cuts, pursuing contractionary demand policies, which lead to deflationary spirals and are antithetical to human rights. Despite numerous efforts over several decades, there is a persistent absence of an organised effort of how to deal with debt crises, and not enough legal protection for debtors to pursue actions in their own self-interest. Instead of timely, orderly, fair, and transparent responses to debt crises, responses are typically characterised by 'too little, too late' (IMF, 2013).
Recent changes in the debt restructuring regime provide the basis to explore the law, politics and economics of sovereign debt crisis, bringing together experts from different fields, different institutions and different perspectives. Senior Scholars will include representatives from the IMF, established economists working on sovereign debt restructuring, voices from Civil Society Organisations, legal perspectives, and the United Nations (UN). The day will be organised around a panel discussion to highlight the variety of perspectives on debt restructuring, followed by a participatory session on case studies of restructuring different classes of debt.
How to Attend
We invite Young Scholars and Early Career Researchers working on any aspect of these issues, with experience in any region or country, to join us for a day of workshops and debate. Anyone with an interest in the topic is encouraged to apply. Workshop participants are also invited to the INET Conference that will follow on 14-15 April, ahead of the IMF and World Bank Meetings on 16-18 April. Interested participants residing outside the DC area may request to be considered for partial travel support and/or accommodation. In your application, please attach your CV and motivation, and elaborate on how your work and your interests align with the goals of the workshop.
Time & Date
Start: April 13 2020, 09:00
End: April 13 2020, 15:00
Working groups
Finance, Law, and Economics

History of Economic Thought
Project Organizers


Maria Cecilia del Barrio Arleo

For questions, the Project Organizers.