YSI - Economic History Graduate Webinars
YSI - Economic History Graduate Webinars 2020
March 2020 - June 2020
We're launching a webinar in Economic History. We want to give grad students an occasion to get feedback on their ongoing quarantine work.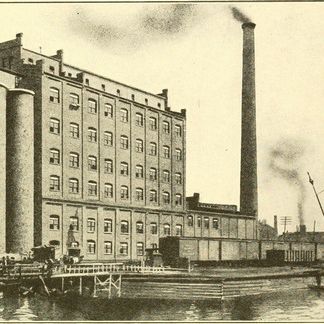 Webinar Series
Description
We're launching a virtual graduate seminar in Economic History ! 60 minute online talks with discussion, free to everyone to sign up and participate.
It will be a good way for economic history graduate students to stay in touch and make everybody feel more energized and motivated. This would also be the occasion to get feedback on your ongoing quarantine work. It also aims to make up for all the cancelled conferences and seminars where we would have tested our research.
The seminars will be held on Zoom and last 60 minutes:
45 minutes of presentation
15 minutes of Q&A.
If you are interested to attend in the webinar please register using this form. You do not need to be registered with YSI to attend but we encourage all young scholars to join the community.
Program:
29 April: Meredith Paker, Oxford, The Slow Employment Recovery After the Early 1980s UK Recession
13 May: Matthew Curtis, UC Davis, Before the fall: Child quantity and quality in pre–transition Quebec
20 May: Homer Wagenaar, QUB, Patently Peculiar: Understanding the Impact of the Patent System of the United Kingdom of the Netherlands, 1815-1830
27 May: Gerda Asmus, Heidelberg-UCSD, State Presence and Local Economic Development: the Russian State in the Urals
3 June: Blessy Abraham, University of Delhi, Protection versus Preference: Behind the scenes Of Indian Tariff Policy Debates, 1905-1922
10 June: Lena Song, NYU, The Role of Culture and Competition in Media Diversity: Historical Evidence from U.S. Radio Stations
17 June: Thea Don-Siemion, LSE, Interwar Poland's Late Exit from Gold: A Case of Government as 'Conservative Central Banker'
24 June: Sophia Liu, Boston U, Evaluating the Effects of the 1918 Influenza Pandemic: The Role of the Great Depression
If you have any question or feedback, please email us at eh@youngscholarsinitiative.org. We will get in touch with you as soon as we can.
The YSI graduate seminar in Economic history is a joint collaboration between Alain Naef, Jean Lacroix & Maylis Avaro with support from The Young Scholars Initiative, from the Institute for New Economic Thinking in New York.
UPCOMING EVENTS
PAST EVENTS
Project Organizers


For questions, the Project Organizers.
YSI Webinar
YSI - Economic History Graduate Webinar: First meeting - Meredith M. Paker
*EVENT UPDATE: to access the webinar, please use ONLY the link sent separately by email. *
In this first session of the YSI - Economic History Graduate Webinar, Meredith M. Paker, PhD student at the University of Oxford, will present her work: The Slow Employment Recovery After the Early 1980s UK Recession
If you wish to attend, please register for the entire series here: https://forms.gle/LtqDgzoDtAojZg1S8
Attendees will receive by email on Wednesday morning the link to join the webinar.
The Slow Employment Recovery After the Early 1980s UK Recession
The early 1980s recession was a global economic event, but its effects on the UK labor market were particularly severe. Despite output recovering in 1981, the unemployment rate remained over 10% through 1987, higher than almost all other western countries. Taking the US as a comparison case, I analyze how the interacting forces of industrial reallocation, job polarization, and regional effects combined to create this early "jobless recovery" in the UK. Using newly digitized Employment Gazette data and ONS confidential data, I find that structural change contributed significantly to the sluggish employment recovery. Sectoral reallocation was larger and more persistent in the UK than in the US as economic activity rapidly shifted from manufacturing to services and finance. The marked regional disparities in the UK during this period can largely be attributed to the divergent experiences of industries in the 1980s, causing some regions to be structurally disadvantaged. Finally, while job polarization was occurring in the UK, a significant portion of these effects were due to the shifting industrial structure. I also consider possible drivers of this rapid structural change, connecting Dutch Disease models from the 1980s with more recent open economy structural change models. Lastly, I explore some of the labor supply consequences, considering the experiences of displaced workers, women, and minority groups.
Recording
No recording available.
Time & Date
Start: April 29 2020, 14:00*
Duration: 60 minutes
*Time is displayed in your local time zone (Africa/Abidjan).