YSI - Economic History Graduate Webinars
YSI - Economic History Graduate Webinars 2020
March 2020 - June 2020
We're launching a webinar in Economic History. We want to give grad students an occasion to get feedback on their ongoing quarantine work.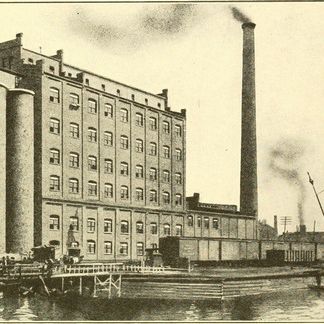 Webinar Series
Description
We're launching a virtual graduate seminar in Economic History ! 60 minute online talks with discussion, free to everyone to sign up and participate.
It will be a good way for economic history graduate students to stay in touch and make everybody feel more energized and motivated. This would also be the occasion to get feedback on your ongoing quarantine work. It also aims to make up for all the cancelled conferences and seminars where we would have tested our research.
The seminars will be held on Zoom and last 60 minutes:
45 minutes of presentation
15 minutes of Q&A.
If you are interested to attend in the webinar please register using this form. You do not need to be registered with YSI to attend but we encourage all young scholars to join the community.
Program:
29 April: Meredith Paker, Oxford, The Slow Employment Recovery After the Early 1980s UK Recession
13 May: Matthew Curtis, UC Davis, Before the fall: Child quantity and quality in pre–transition Quebec
20 May: Homer Wagenaar, QUB, Patently Peculiar: Understanding the Impact of the Patent System of the United Kingdom of the Netherlands, 1815-1830
27 May: Gerda Asmus, Heidelberg-UCSD, State Presence and Local Economic Development: the Russian State in the Urals
3 June: Blessy Abraham, University of Delhi, Protection versus Preference: Behind the scenes Of Indian Tariff Policy Debates, 1905-1922
10 June: Lena Song, NYU, The Role of Culture and Competition in Media Diversity: Historical Evidence from U.S. Radio Stations
17 June: Thea Don-Siemion, LSE, Interwar Poland's Late Exit from Gold: A Case of Government as 'Conservative Central Banker'
24 June: Sophia Liu, Boston U, Evaluating the Effects of the 1918 Influenza Pandemic: The Role of the Great Depression
If you have any question or feedback, please email us at eh@youngscholarsinitiative.org. We will get in touch with you as soon as we can.
The YSI graduate seminar in Economic history is a joint collaboration between Alain Naef, Jean Lacroix & Maylis Avaro with support from The Young Scholars Initiative, from the Institute for New Economic Thinking in New York.
UPCOMING EVENTS
PAST EVENTS
Project Organizers


For questions, the Project Organizers.
YSI Webinar
YSI - Economic History Graduate Webinar: Thea Don-Siemion
Thea Don-Siemion PhD student at LSE, will present her work: Interwar Poland's Late Exit from Gold: A Case of Government as 'Conservative Central Banker'
If you wish to attend, please register for the entire series here: https://forms.gle/LtqDgzoDtAojZg1S8
Attendees will receive by email on Wednesday morning the link to join the webinar.
Abstract:
Over the past several decades, the literature on the Great Depression, following the seminal contributions of Friedman and Schwartz (1963), Eichengreen and Sachs (1986), Eichengreen (1991), and Bernanke and James (1991), has attained a near-consensus that that the most important determinant of the severity of the crisis in various countries was central bankers' willingness to cut loose from the international gold-exchange standard and regain their freedom of action over monetary policy. As Wolf's (2008) comparative analysis of the timing of Europe's exits from gold indicates, the case of Poland is somewhat puzzling in the light of the conventional view: Poland's actual exit from the gold standard occurred almost two years after the date predicted by a wide range of covariates including trade ties with France, Polity-IV score, and past devaluations, leaving only in April 1936. This paper sheds light on the mystery of Poland's late exit through two parallel channels. Qualitatively, I use evidence from Polish and (in future) French archives to identify the motivations behind Polish policymakers' costly efforts to defend the gold standard, or, in the words of Finance Minister Kwiatkowski, to "give up blood, but not gold". I find evidence that geopolitical considerations in connection with the military alliance with France were of vital importance in
conditioning Poland's decision to stay on gold. These priorities were abruptly reversed in March 1936, when France's failure to oppose Hitler's entry into the Rhineland made a reorientation of the Polish economy toward national defence a matter of urgency. Arguably the major contribution of this paper, however, is quantitative. I collect data from two hitherto-untapped sources: the short-form balance sheets of the Bank of Poland, comprising data on the Bank of Poland's gold reserves, foreign exchange reserves, discounts, lending, deposits, note issue, and gold cover ratio, and a panel of around 300 domestic and foreign economic variables published by Poland's Central Statistical Office. Using this data, I conduct a VAR analysis of the interconnections between the French and Polish capital markets, and the extent to which Polish monetary policy was responsive to developments in Paris.
The evidence that I collect provides a counterexample to Rogoff's (1985) argument that delegation of monetary policy to an actor without a social mandate to stabilise output will lead to tighter policy. From the 1931 crisis onward, the Bank of Poland's desire to devalue the Zloty was being held in check by the government's geopolitically motivated determination to maintain convertibility, made effective by a de facto takeover of the hitherto independent Bank by the government, and the government's ability to force through parliament the fiscal and tariff legislation necessary to maintain the Bank of Poland's reserves. Whereas the Polish historiography claims that Poland's 1936 exit from gold was forced by a sharp drop in reserves in March and April of that year, the high-frequency data shows no evidence of such a fall before the decision to impose capital controls was taken.
Recording
No recording available.
Time & Date
Start: June 17 2020, 14:00*
Duration: 60 minutes
*Time is displayed in your local time zone (Africa/Abidjan).