Sustainable Finance for Economic Development
YSI Workshop on Sustainable Finance
August 2020 - June 2021
A journey into sustainable finance to discover how it is driving economic development and what are the best practices in the sector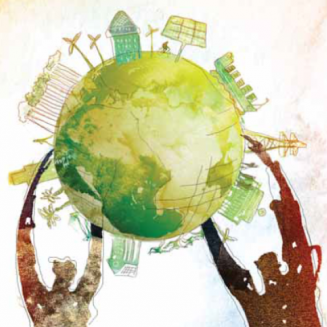 Webinar Series
Description
Sustainable and Development Finance is a global mega-trend. Terms like Sustainable Development Goals (SDGs), ESG investing, Social and Green Bonds, Impact Investing and Ethical Banking are more and more present in the global financial narrative and represent a new approach to finance, a kind of "new financial thinking". This new way of rethinking finance is based on a "three dimension" approach to asset management. Traditional portfolio allocation theory notably considers risk and return as variables, this new kind of finance adds a third variable to the model: non-financial return (ESG criteria, social and/or environmental impact).
Considering Development Economics, it is not possible today to ignore Sustainable and Development Finance as a tool to boost growth in both developed and developing countries. We can discuss what Growth means and which kind of Growth is desired in each specific contest, but we cannot ignore the effects that this new way to embrace investment management is having on world economic growth.
Having this in mind, we decided to bring to the INET/YSI network a webinar series to explore Sustainable and Development Finance and its Best Practices.
In order to do it we will host speakers directly from the industry: multilateral organizations, asset managers, finance professionals and representative of the sector as well as development economics professionals will interact to each other to pitcture what Sustainable and Development Finance is, who are the players in the industry, what are the different practices, what are the role of public and private sector within it, what is non-financial return and how to measure it, how the business model of development multilateral institutions changed in last decades.
Join us through this journey into Sustainable Finance for Economic Development!
UPCOMING EVENTS
There are no upcoming events in this project.
PAST EVENTS
Online
10 Sep 2020
Webinar
ESG Investing, Impact Investing and Ethical Banking
The goal of this webinar is ti picture the main framework of Sustainable Finance and how it impacts world economic development. We will host three speaker from the industry to represent and introduce three best practices in Sustainable Finance for Economic Development: ESG/SRI Investing, Impact Investing and Ethical Banking.
Learn more
Project Organizers

For questions, the Project Organizers.