YSI Economic History Graduate Webinars - Fall 2020
YSI Economic History Webinars - Fall 2020
September 2020 - January 2021
We're launching a second webinar series in Economic History. We want to give grad students an occasion to get feedback on their ongoing work.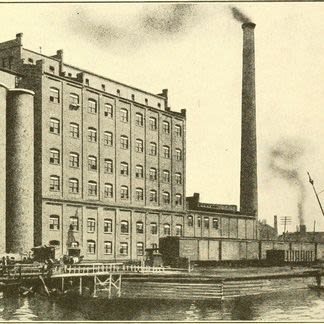 Webinar Series
Description
We are launching a second YSI Economic history graduate seminar. 60 minute online talks with discussion, free to everyone to sign up and participate.
It will be a good way for economic history graduate students to stay in touch and make everybody feel more energized and motivated. This would also be the occasion to get feedback on your ongoing work. It also aims to make up for all the cancelled conferences and seminars where we would have tested our research.
If you are interested to attend in the webinar please register using this form. You do not need to be registered with YSI to attend but we encourage all young scholars to join the community.
The program is as follows:
Sept 29: Ezra Karger, The University of Chicago, The Long-Run Effect of Public Libraries on Children: Evidence from the Early 1900s
Oct 13: Alejandro Ayuso, Carlos III University, Winners of Japanese colonization in Manchuria 1907-1945
Oct 27: Katherine Hauck, University of Arizona, Farm Production in Purchased and Homesteaded Farms in Kansas, circa 1870
Nov 10: Adam Frost, Harvard University, Entrepreneurial transformation of socialist China
Nov 24: Vitantonio Mariella, Sapienza University, Tenancy contracts and social capital at the origins of the North-South divide in Italy
Dec 08: Vincent Delabastita, KU Leuven, The Feudal Origins of Manorial Prosperity in 11th-century England
Jan 12: Iris Fu, University of California, Los Angeles, Intergenerational Transmission of Wealth Loss: Evidence from the Freedman's Bank
Jan 26: Damian Clavel, Oxford University, A Miskitu Loan in the City of London?
If you have any question or feedback, please email us at eh@youngscholarsinitiative.org. We will get in touch with you as soon as we can.
--
The YSI graduate seminar in Economic history is a joint collaboration between Ester Treccani, Jean Lacroix, Jordi Caum Julio, Maylis Avaro and Xabier Garcia Fuente, with support from The Young Scholars Initiative, from the Institute for New Economic Thinking in New York and the Center for Finance and Development of the Graduate Institute of Geneva. Organizational details are subject to change.
UPCOMING EVENTS
PAST EVENTS
Project Organizers




For questions, the Project Organizers.
YSI Webinar
YSI - Economic History Graduate Webinar: Adam Frost
Adam Frost, PhD student at Harvard University, will present his work: Entrepreneurial transformation of socialist China
Abstract:
China's socialist era (1957–1980) is often described as having been void of entrepreneurial activity. Generations of scholars argued that beginning with the Communist's victory over the Nationalists in 1949 and culminating until the establishment of collective economic institutions in 1957, private entrepreneurship was effectively purged from the Chinese economy. It was only with the introduction of market-oriented reforms in the early 1980s, that Chinese entrepreneurs began to reemerge.
This paper combines novel historical and statistical methods to challenge such characterizations, demonstrating that capitalist entrepreneurship was an enduring feature of the modern Chinese economy. Specifically, the paper develops and analyzes an original dataset of more than 2,600 cases of "speculation and profiteering" that were prosecuted by local government agencies in the 1960s and 1970s. Using this data, in conjunction with state statistical aggregates, it shows that private entrepreneurial activity not only persisted throughout the entire socialist era, but that it was far greater in scale and scope than previous scholarship leads us to believe. Of the millions of entrepreneurs who were prosecuted by the socialist state, the mean individual was engaged in the production and exchange of goods whose value represented years' of income for the median worker.
Moreover, this paper reveals that the socialist state was not unified in its suppression of private entrepreneurial activity. A statistical analysis of the punishments in "speculation and profiteering" case demonstrates that local government officials did not faithfully execute central directives. Rather, they adopted overtly protectionist
strategies, sheltering entrepreneurs who were engaged in large-scale pursuits or activities that they viewed as more productive in the local economy. Collectively, these findings overturn longstanding ideas about the evolution of the modern Chinese economy and the historical antecedents of China's market-oriented reforms.
Recording
No recording available.
Time & Date
Start: November 10 2020, 16:00*
Duration: 60 minutes
*Time is displayed in your local time zone (Africa/Abidjan).
Presenters
Adam Frost
Cambridge, United States