Official Launch "Global Responses to COVID-19" website
YSI Webinar
January 25 2021, 14:00 - 15:00
Official Launch of the Website "Global Responses to COVID-19: a law and economics comparative analysis"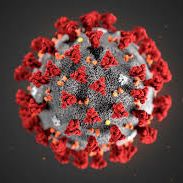 Webinar
On January 25, 2021 at 3pm CET, we will be officially launching the website for the project "Global Responses to COVID-19: a law and economics comparative analysis".
http://globalresponsescovid19.com/
We will present you the outcome of the project, explain how to navigate the website and regional coordinators will be giving insights on this experience.
Below you can find a brief description of the project and we hope you'll join us online for this event!
PROJECT DESCRIPTION
In April 2020, the Young Scholars Initiative of the Institute for New Economic Thinking, the Association for Promotion of Political Economy and Law, the International University College of Turin and Bocconi University, have launched a comparative study of legal-economic responses to COVID- 19 across jurisdictions.
The project involves a collaboration between young and senior scholars across the world to help shed light on the procedural, substantive and social dimensions of the regulatory responses to the pandemic, as they begin to affect toe post-COVID19 world. Based on an expert developed questionnaire the study provides a comprehensive map of reports that address levels of participation of constituencies in decision making, forms of exercising power and distribution of relief measures across society across several regulatory domains:
State of Exception
Surveillance and Compliance
Legal-Financial Architecture
Employee relief and protection of work
Business relief and protection
Alternatives
More than 120 young scholars from all regions of the world are currently working on this project.
Recording
You must login to see recordings from this webinar.
Time & Date
Start: January 25 2021, 14:00*
Duration: 60 minutes
*Time is displayed in your local time zone (Africa/Abidjan).
Presenters
Luisa Scarcella
Antwerp, Belgium
Aleksandar Stojanović
Shanghai, China
Christina Mosalagae
Metropolitan City of Turin, Italy
Tomaso Ferrando
Brussels, Belgium
Vladimir Bogoeski
Berlin, Germany
Vasiliki Koukoulioti
London, United Kingdom
Mingzhe Zhu
Beijing, China
Maria Cecilia del Barrio Arleo
Frankfurt, Germany
Aneesha Chitgupi
Bengaluru, India
Rimma Chichakyan
Turin, Italy
Vincent Jerald Ramos
Berlin, Germany
Kendall Stephenson
Fort Collins, United States
Francesca T. C. Manning
San Francisco, United States
Working groups
Finance, Law, and Economics
Project Organizers


For questions, the Project Organizers.