YSI - Economic History Graduate Webinar - Spring 2021
Online Seminars with EHES
March 2021 - June 2021
The Spring 2021 series of the Economic History Graduate Webinar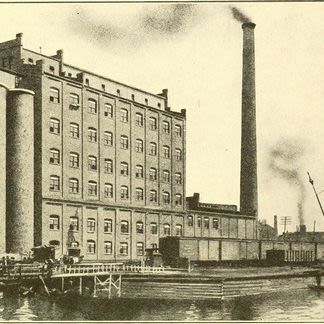 Webinar Series
Description
We are launching a third YSI Economic History Graduate Webinar this Spring, to which we are adding the support of the European Historical Economics Society.
Registration form to attend the webinars: here.
The updated program is as follows:
June 17 This session will exceptionally be at 9am CET : Zhihao Xu, University of California, Los Angeles, Price Convergence Through a Financial Network: Does Financial Integration Impact Price Integration in Real Sectors? - joint event with the quantitative history webinar.
Past sessions:
April 29: Anil Menon, University of Michigan,* Refugees and the Radical Right: Evidence from Post-WWII Forced Migrations*
May 6: Karolin Süß, Ruhr Graduate School in Economics,* On the origins of historical inheritance customs,gender norms and economic performance*
May 13: Viktor Malein, University of Southern Denmark, Human Capital and Industrialization: the Case of German Colonists in the Late Imperial Russia
May 20: Gan Jin, University of Freiburg, Circle of Fortune: The Long-Term Impact of Western Customs Institution in China
May 27: Pablo Fernández Cebrián, University of Barcelona, Withdrawal of the state: the provision of primary schooling in Mozambique under indigenato
June 10: André Lanza, University of São Paulo, From "Arms to The Farm" To Landowners? Immigration and Economic Mobility In São Paulo State, Brazil (1886-1905)
The seminars will be held on Zoom and last 60 minutes on Thursday afternoon at 5pm (Western Europe time).
See you online!
--
The YSI graduate seminar in Economic history is a joint collaboration between Ester Treccani, Jordi Caum, Maylis Avaro and Xabier Garcia, with support from The Young Scholars Initiative, from the Institute for New Economic Thinking in New York and the European Historical Economics Society (EHES). Organizational details are subject to change.
UPCOMING EVENTS
PAST EVENTS
Project Organizers



For questions, the Project Organizers.
YSI Webinar
YSI-EHES Economic History Graduate Webinar: Anil Menon
Anil Menon, doctoral candidate from the University of Michigan will present his paper: Refugees and the Radical Right: Evidence from Post-WWII Forced Migrations
Registration form to attend the webinar: here.
Abstract: Do refugees reshape long-term political behavior in receiving areas? To investigate this question, I examine how the expulsion of ethnic Germans from Eastern Europe to Germany at the end of WWII, one of the largest forced migrations in modern history, shaped electoral preferences over time. Expellee experiences surrounding forced migration helped foster a strong group identity. I argue that this shared identity and associated political demands motivated expellees to support the radical right. Using district-level data from 32 elections over 100 years, I find that communities which received greater shares of expellees remain more supportive of
the radical right in the short, medium, and long term. This relationship particularly manifests when identity-based grievances are unresolved and politically salient. Mechanism evidence, including novel data on expellee monuments and associations, suggests that a durable expellee identity helps account for these findings. These findings reveal an enduring behavioral legacy resulting from forced migration.
Recording
No recording available.
Time & Date
Start: April 29 2021, 15:00*
Duration: 60 minutes
*Time is displayed in your local time zone (Africa/Abidjan).