YSI - Economic History Graduate Webinar - Spring 2021
Online Seminars with EHES
March 2021 - June 2021
The Spring 2021 series of the Economic History Graduate Webinar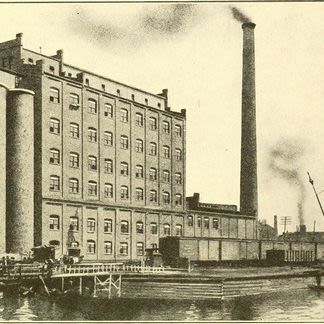 Webinar Series
Description
We are launching a third YSI Economic History Graduate Webinar this Spring, to which we are adding the support of the European Historical Economics Society.
Registration form to attend the webinars: here.
The updated program is as follows:
June 17 This session will exceptionally be at 9am CET : Zhihao Xu, University of California, Los Angeles, Price Convergence Through a Financial Network: Does Financial Integration Impact Price Integration in Real Sectors? - joint event with the quantitative history webinar.
Past sessions:
April 29: Anil Menon, University of Michigan,* Refugees and the Radical Right: Evidence from Post-WWII Forced Migrations*
May 6: Karolin Süß, Ruhr Graduate School in Economics,* On the origins of historical inheritance customs,gender norms and economic performance*
May 13: Viktor Malein, University of Southern Denmark, Human Capital and Industrialization: the Case of German Colonists in the Late Imperial Russia
May 20: Gan Jin, University of Freiburg, Circle of Fortune: The Long-Term Impact of Western Customs Institution in China
May 27: Pablo Fernández Cebrián, University of Barcelona, Withdrawal of the state: the provision of primary schooling in Mozambique under indigenato
June 10: André Lanza, University of São Paulo, From "Arms to The Farm" To Landowners? Immigration and Economic Mobility In São Paulo State, Brazil (1886-1905)
The seminars will be held on Zoom and last 60 minutes on Thursday afternoon at 5pm (Western Europe time).
See you online!
--
The YSI graduate seminar in Economic history is a joint collaboration between Ester Treccani, Jordi Caum, Maylis Avaro and Xabier Garcia, with support from The Young Scholars Initiative, from the Institute for New Economic Thinking in New York and the European Historical Economics Society (EHES). Organizational details are subject to change.
UPCOMING EVENTS
PAST EVENTS
Project Organizers



For questions, the Project Organizers.
YSI Webinar
YSI-EHES Economic History Graduate Webinar: Viktor Malein
Viktor Malein, doctoral candidate from the University of Southern Denmark will present his paper: Human Capital and Industrialization: the Case of German Colonists in the Late Imperial Russia.
Registration form to attend the webinar: here.
Abstract: Between 1890 and 1913, Russian Empire experienced a rapid transition to an advanced industrial economy, catching up with Western countries. The paper explores human capital's role in Russia's growth utilizing a unique historical experiment - the arrival of German colonists in 1763-1861, before Russia's industrial spurt. Upon arrival in Russia, the colonists developed primary schools that played an essential role in settlers' human capital formation throughout the 19th-20th centuries. I show that the schooling advancements caused by the colonists facilitated growth when Russia took an advanced phase of industrialization in the 1890s. The German presence increased modern occupations' share and generated productivity gains in the industrial sector. I show that the effect is visible only in the modern industries, experiencing an inflow of new technologies and managerial practices with higher human capital requirements. Additionally, I demonstrate the positive spillover effect - the increase in literacy rates of the native population. One of the factors that can contribute to spillover effect is the increase in public funding at local level. Overall, the paper contributes to understanding human capital's role in the industrial transition, showing the importance of population's access to primary schooling.
Recording
No recording available.
Time & Date
Start: May 13 2021, 15:00*
Duration: 60 minutes
*Time is displayed in your local time zone (Africa/Abidjan).