YSI - Economic History Graduate Webinar - Spring 2021
Online Seminars with EHES
March 2021 - June 2021
The Spring 2021 series of the Economic History Graduate Webinar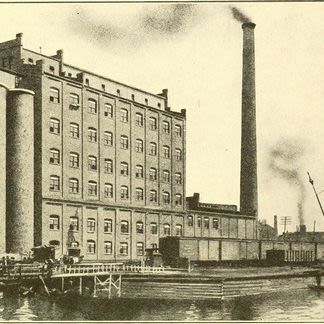 Webinar Series
Description
We are launching a third YSI Economic History Graduate Webinar this Spring, to which we are adding the support of the European Historical Economics Society.
Registration form to attend the webinars: here.
The updated program is as follows:
June 17 This session will exceptionally be at 9am CET : Zhihao Xu, University of California, Los Angeles, Price Convergence Through a Financial Network: Does Financial Integration Impact Price Integration in Real Sectors? - joint event with the quantitative history webinar.
Past sessions:
April 29: Anil Menon, University of Michigan,* Refugees and the Radical Right: Evidence from Post-WWII Forced Migrations*
May 6: Karolin Süß, Ruhr Graduate School in Economics,* On the origins of historical inheritance customs,gender norms and economic performance*
May 13: Viktor Malein, University of Southern Denmark, Human Capital and Industrialization: the Case of German Colonists in the Late Imperial Russia
May 20: Gan Jin, University of Freiburg, Circle of Fortune: The Long-Term Impact of Western Customs Institution in China
May 27: Pablo Fernández Cebrián, University of Barcelona, Withdrawal of the state: the provision of primary schooling in Mozambique under indigenato
June 10: André Lanza, University of São Paulo, From "Arms to The Farm" To Landowners? Immigration and Economic Mobility In São Paulo State, Brazil (1886-1905)
The seminars will be held on Zoom and last 60 minutes on Thursday afternoon at 5pm (Western Europe time).
See you online!
--
The YSI graduate seminar in Economic history is a joint collaboration between Ester Treccani, Jordi Caum, Maylis Avaro and Xabier Garcia, with support from The Young Scholars Initiative, from the Institute for New Economic Thinking in New York and the European Historical Economics Society (EHES). Organizational details are subject to change.
UPCOMING EVENTS
PAST EVENTS
Project Organizers



For questions, the Project Organizers.
YSI Webinar
YSI-EHES Economic History Graduate Webinar: Pablo Fernández Cebrián
Pablo Fernández Cebrián, doctoral candidate from the University of Barcelona will present his paper: Withdrawal of the state: the provision of primary schooling in Mozambique under indigenato.
Registration form to attend the webinar: here.
Abstract
After World War II, there was a generalised move among colonial states in Africa towards greater intervention in the provision of schooling. In Mozambique, on the other hand, the state kept its role in the provision of higher quality primary schooling for the white population, but it abandoned the direct running of rudimentary primary schools targeted at the black population. The agreements signed between the Portuguese Estado Novo and the Catholic Church in the early 1940s made this the preserve of Catholic missions, which rose exponentially in number and importance. As part of this shift, state-run schools were gradually transferred to Catholic missions. I explore the reasons for the Portuguese strategy, and find support for two mutually non-exclusive hypotheses. Firstly, I combine expenditure and enrolment data to construct measures of government expenditure per child enrolled in state-run schools and in Catholic mission schools prior to the shift. I find that transferring schooling responsibilities to Catholic missions may have been a cheaper option for the colonial state to expand rudimentary schooling than running schools itself. Secondly, I construct a geo-referenced dataset of the expansion of Catholic missions in Mozambique between 1922-1942, to show that the goal of transferring state-run schools to Catholic missions may have been not only to save resources but also to limit the influence of Protestant missions over the African population. In analysing the withdrawal of the state in Mozambique, I shed light on the political economy of schooling provision in colonial Africa through the case of a comparatively weak colonial power.
Recording
No recording available.
Time & Date
Start: May 27 2021, 15:00*
Duration: 60 minutes
*Time is displayed in your local time zone (Africa/Abidjan).