YSI - Economic History Graduate Webinar - Spring 2021
Online Seminars with EHES
March 2021 - June 2021
The Spring 2021 series of the Economic History Graduate Webinar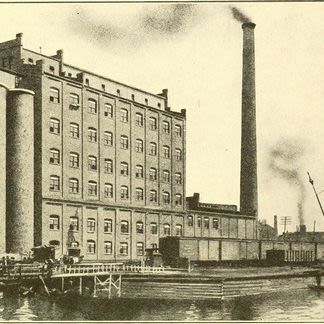 Webinar Series
Description
We are launching a third YSI Economic History Graduate Webinar this Spring, to which we are adding the support of the European Historical Economics Society.
Registration form to attend the webinars: here.
The updated program is as follows:
June 17 This session will exceptionally be at 9am CET : Zhihao Xu, University of California, Los Angeles, Price Convergence Through a Financial Network: Does Financial Integration Impact Price Integration in Real Sectors? - joint event with the quantitative history webinar.
Past sessions:
April 29: Anil Menon, University of Michigan,* Refugees and the Radical Right: Evidence from Post-WWII Forced Migrations*
May 6: Karolin Süß, Ruhr Graduate School in Economics,* On the origins of historical inheritance customs,gender norms and economic performance*
May 13: Viktor Malein, University of Southern Denmark, Human Capital and Industrialization: the Case of German Colonists in the Late Imperial Russia
May 20: Gan Jin, University of Freiburg, Circle of Fortune: The Long-Term Impact of Western Customs Institution in China
May 27: Pablo Fernández Cebrián, University of Barcelona, Withdrawal of the state: the provision of primary schooling in Mozambique under indigenato
June 10: André Lanza, University of São Paulo, From "Arms to The Farm" To Landowners? Immigration and Economic Mobility In São Paulo State, Brazil (1886-1905)
The seminars will be held on Zoom and last 60 minutes on Thursday afternoon at 5pm (Western Europe time).
See you online!
--
The YSI graduate seminar in Economic history is a joint collaboration between Ester Treccani, Jordi Caum, Maylis Avaro and Xabier Garcia, with support from The Young Scholars Initiative, from the Institute for New Economic Thinking in New York and the European Historical Economics Society (EHES). Organizational details are subject to change.
UPCOMING EVENTS
PAST EVENTS
Project Organizers



For questions, the Project Organizers.
YSI Webinar
YSI-EHES Economic History Graduate Webinar: Zhihao Xu
Zhihao Xu, doctoral candidate from the University of California, Los Angeles will present his paper: "Price Convergence Through a Financial Network: Does Financial Integration Impact Price Integration in Real Sectors?"
Live on Zoom on June 17, 2021
09:00 Paris | 08:00 London
15:00 Hong Kong/Beijing/Singapore
00:00 Los Angeles | 16:00 Tokyo | 17:00 Sydney
Registration form to attend the webinar: here.
Chair: Professor Debin Ma (Institute of Economic Research, Hitotsubashi University), Co-Director of the International Society for Quantitative History
Abstract
How does financial integration impact price integration in real sectors? Using newly hand-collected data from a domestic exchange market during the Chinese Civil War (1945-1949), I model the connection between these two integrations measured respectively by capital flow costs (or domestic exchange rates) and commodity relative prices across cities. I use battle shocks to a financial hub in the exchange network to identify the impact of exchange rates on price convergence between a city pair connected to the hub. I find that (1) city pairs with a direct domestic exchange link exhibited faster commodity price convergence than others; (2) battles around financial hubs tended to raise capital flow costs between a connected city pair, decelerating price convergence by 4% - 8%; (3) a weak form of purchasing power parity holds: a 1% depreciation in the domestic exchange rates was associated with a 0.2%-0.3% reduction in inflation rate differentials; and (4) a higher inflation rate did not impede or strengthen the price convergence channel via domestic exchanges. These results imply that China's financial development was more sophisticated than expected relative to its status as an agricultural economy in the early 20th century.
We are very happy to collaborate for this session with the Quantitative History Webinar Series conveners.
The Quantitative History Webinar Series, convened by Professor Zhiwu Chen and Dr. Chicheng Ma of The University of Hong Kong (HKU), aims to provide researchers, teachers and students with an online intellectual platform to keep up to date with the latest research in the field, promoting the dissemination of research findings and interdisciplinary use of quantitative methods in historical research. The Series is co-organized by the International Society for Quantitative History, HKU Business School, and the Asia Global Institute (AGI).
Recording
No recording available.
Time & Date
Start: June 17 2021, 07:00*
Duration: 60 minutes
*Time is displayed in your local time zone (Africa/Abidjan).