Money View Reading Group
Reading Group
January 2021 - January 2024
Join the Money View Reading Group to explore various works from the money view perspective.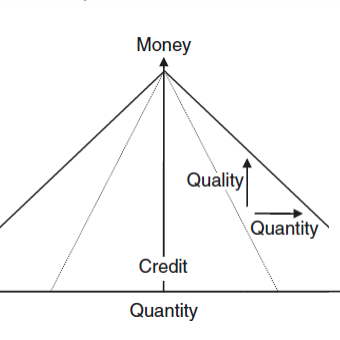 Webinar Series
Description
Money View Reading Group
Join the Money View Reading Group to explore various works from the money view perspective. The standing meeting time is Wednesdays at 12:00pm EDT / 4:00pm GMT / 6:00 pm CET.
Current readings
Central Bank Cooperation 1924-31 by Stephen Clarke (1967)
Past readings
Minsky by Daniel H. Neilson (2019)
The Art of Central Banking (Chapter IV) by Ralph Hawtrey (1933)
Making Money: Coin, Currency, and the Coming of Capitalism by Christine Desan (2014)
BIS Working Paper: Breaking free of the triple coincidence in international finance (2015)
Money in a Theory of Finance by John G. Gurley, Edward S. Shaw (1960)
The World in Depression, 1929-1939 by Charles P. Kindleberger (1973)
The Rise of Carry by Jamie Lee et al (2019)
The Money Interest and the Public Interest by Perry Mehrling (1998)
Controlling Credit by Eric Monnet (2018)
The Menace of Fiscal QE by George Selgin (2020)
The New Lombard Street by Perry Mehrling (2011)
Fighting Financial Crises: Learning from the Past by Gary Gorton, Ellis Tallman (2021)
Money and empire: The international gold standard, 1890-1914 by Marcello De Cecco (1974)
Future suggested readings
The Money Problem: Rethinking Financial Regulation by Morgan Ricks (2016)
The Evolution of Central Banking: Theory and History by Stefano Ugolini (2017)
A Financial History of Western Europe by Charles P. Kindleberger (1984, 1993)
The Money Illusion by Scott Sumner (2021)
Fischer Black and the Revolutionary Theory of Finance by Perry Mehrling (2005)
The Wheels of Commerce by Fernand Braudel (selected chapters) (1979/1982)
Bonds without Borders by Chris O'Malley (2015)
The Arena of International Finance by Charles Coombs (1976)
Central Banking Before 1800: A Rehabilitation by Ulrich Bindseil (2019)
The Evolution of Central Banks: A Natural Development? by Charles Goodhart (1985)
UPCOMING EVENTS
PAST EVENTS
Working groups
Financial Stability

History of Economic Thought

Economic History

Finance, Law, and Economics
Project Organizers

For questions, the Project Organizers.
YSI Webinar
The Art of Central Banking - Ralph Hawtrey (1933) | Session 2
Welcome to our discussion of Chapter IV - The Art of Central Banking (from Ralph Hawtrey's book with the same title). For this session, we will be focusing on the following sub-chapters (pages 174 - 302):
The Gold Standard
External Investment
International Short-term Investment
The Financing of International Trade
The Value of Gold
Gold Reserves
London and the Trade Cycle
Stabilisation in the United States, 1922-28
Gold and Money since 1914
The Depression of 1929-1931
The Crisis of 1931
Mutual Support of Central Banks
Special Responsibilities of London
The American Position
The Responsibility for the Depression and Crisis
The Conditions of Future Stability
Gold Reserves
Stabilisation without Gold
Central Banks and Inflation
An International Central Bank
Recording
You must login to see recordings from this webinar.
Time & Date
Start: May 5 2021, 16:00*
Duration: 60 minutes
*Time is displayed in your local time zone (Africa/Abidjan).