Money View Reading Group
Reading Group
February 2021 - January 2022
Join the Money View Reading Group to explore various works from the money view perspective.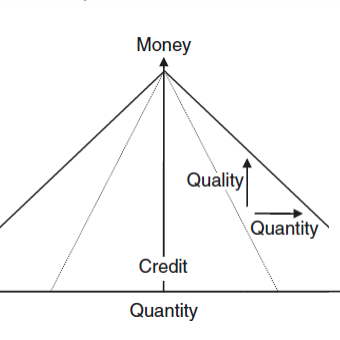 Webinar Series
Description
Money View Reading Group
Join the Money View Reading Group to explore various works from the money view perspective. The standing meeting time is Wednesdays at 12:00pm EDT / 4:00pm GMT / 6:00 pm CET.
Current readings
The Money Interest and the Public Interest by Perry Mehrling (1998)
Past readings
Money in a Theory of Finance by John G. Gurley, Edward S. Shaw (1960)
The World in Depression, 1929-1939 by Charles P. Kindleberger (1973)
The Art of Central Banking (Chapter IV) by Ralph Hawtrey (1933)
Minsky by Daniel H. Neilson (2019)
Making Money: Coin, Currency, and the Coming of Capitalism by Christine Desane (2015)
BIS Working Paper: Breaking free of the triple coincidence in international finance
The Rise of Carry by Jamie Lee et al (2019)
Future suggested readings
The New Lombard Street by Perry Mehrling
Controlling Credit by Eric Monnet
Fischer Black and the Revolutionary Theory of Finance by Perry Mehrling
The Wheels of Commerce by Fernand Braudel (selected chapters)
Bonds without Borders by Chris O'Malley
UPCOMING EVENTS
PAST EVENTS
Working groups
Financial Stability

History of Economic Thought

Economic History

Finance, Law, and Economics
Project Organizers



For questions, the Project Organizers.
YSI Webinar
Money in a Theory of Finance | Session 3
This is the third of three sessions to discuss the 1960 book Money in a Theory of Finance by John Gurley and Edward Shaw.
For this session, we will discuss chapters 4 and 5.
Book Description from Perry Mehrling's Money & Banking MOOC:
"This book was significant for bringing money back into economics in 1960, and emphasizing the importance of financial intermediation for economic growth. The language 'inside' and 'outside' money comes from G&S, as also 'gross money view' versus 'net money view'. Their opponents are the monetary Walrasians, mainly Don Patinkin. But they don't really take a payments or market-making view, do they? Instead they emphasize the role of banks as financial intermediaries between savers and investors."
Recording
You must login to see recordings from this webinar.
Time & Date
Start: August 18 2021, 16:00*
Duration: 60 minutes
*Time is displayed in your local time zone (Africa/Abidjan).