Money View Reading Group
Reading Group
February 2021 - January 2022
Join the Money View Reading Group to explore various works from the money view perspective.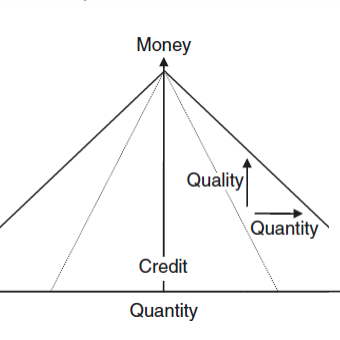 Webinar Series
Description
Money View Reading Group
Join the Money View Reading Group to explore various works from the money view perspective. The standing meeting time is Wednesdays at 12:00pm EDT / 4:00pm GMT / 6:00 pm CET.
Current readings
The Money Interest and the Public Interest by Perry Mehrling (1998)
Past readings
Money in a Theory of Finance by John G. Gurley, Edward S. Shaw (1960)
The World in Depression, 1929-1939 by Charles P. Kindleberger (1973)
The Art of Central Banking (Chapter IV) by Ralph Hawtrey (1933)
Minsky by Daniel H. Neilson (2019)
Making Money: Coin, Currency, and the Coming of Capitalism by Christine Desane (2015)
BIS Working Paper: Breaking free of the triple coincidence in international finance
The Rise of Carry by Jamie Lee et al (2019)
Future suggested readings
The New Lombard Street by Perry Mehrling
Controlling Credit by Eric Monnet
Fischer Black and the Revolutionary Theory of Finance by Perry Mehrling
The Wheels of Commerce by Fernand Braudel (selected chapters)
Bonds without Borders by Chris O'Malley
UPCOMING EVENTS
PAST EVENTS
Working groups
Financial Stability

History of Economic Thought

Economic History

Finance, Law, and Economics
Project Organizers



For questions, the Project Organizers.
YSI Webinar
The Rise of Carry | Session 2
This week we reading Chapters 7-13.
From the book's description:
"A groundbreaking book sure to leave its mark in the canon of investing literature, The Rise of Carry explains how carry trading has virtually shaped the global economic picture—one of decaying economic growth, recurring crises, wealth disparity, and, in too many places, social and political upheaval. The authors explain how carry trades work—particularly in the currency and stock markets—and provide a compelling case for how carry trades have come to dominate the entire global business cycle. They provide thorough analyses of critical but often overlooked topics and issues, including:
•The active role stock prices play in causing recessions—as opposed to the common belief that recessions cause price crashes
•The real driving force behind financial asset prices
•The ways that carry, volatility selling, leverage, liquidity, and profitability affect the business cycle
•How positive returns to carry over time are related to market volatility—and how central bank policies have supercharged these returns
Simply put, carry trading is now the primary determinant of the global business cycle—a pattern of long, steady but unspectacular expansions punctuated by catastrophic crises.
The Rise of Carry provides foundational knowledge and expert insights you need to protect yourself from what have come to be common market upheavals—as well as the next major crisis."
Recording
You must login to see recordings from this webinar.
Time & Date
Start: October 27 2021, 16:00*
Duration: 60 minutes
*Time is displayed in your local time zone (Africa/Abidjan).