Money View Reading Group
Reading Group
February 2021 - January 2022
Join the Money View Reading Group to explore various works from the money view perspective.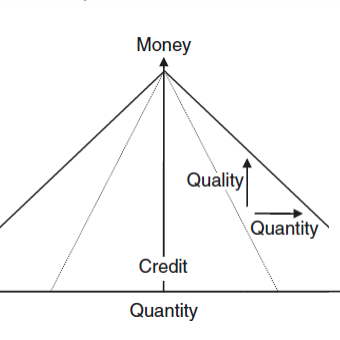 Webinar Series
Description
Money View Reading Group
Join the Money View Reading Group to explore various works from the money view perspective. The standing meeting time is Wednesdays at 12:00pm EDT / 4:00pm GMT / 6:00 pm CET.
Current readings
The Money Interest and the Public Interest by Perry Mehrling (1998)
Past readings
Money in a Theory of Finance by John G. Gurley, Edward S. Shaw (1960)
The World in Depression, 1929-1939 by Charles P. Kindleberger (1973)
The Art of Central Banking (Chapter IV) by Ralph Hawtrey (1933)
Minsky by Daniel H. Neilson (2019)
Making Money: Coin, Currency, and the Coming of Capitalism by Christine Desane (2015)
BIS Working Paper: Breaking free of the triple coincidence in international finance
The Rise of Carry by Jamie Lee et al (2019)
Future suggested readings
The New Lombard Street by Perry Mehrling
Controlling Credit by Eric Monnet
Fischer Black and the Revolutionary Theory of Finance by Perry Mehrling
The Wheels of Commerce by Fernand Braudel (selected chapters)
Bonds without Borders by Chris O'Malley
UPCOMING EVENTS
PAST EVENTS
Working groups
Financial Stability

History of Economic Thought

Economic History

Finance, Law, and Economics
Project Organizers



For questions, the Project Organizers.
YSI Webinar
The Money Interest and the Public Interest | Alvin Hansen
This is the second of three sessions to discuss Perry Mehrling's 1998 book The Money Interest and the Public Interest: American Monetary Thought 1920–1970
https://www.amazon.com/Money-Interest-Public-American-1920-1970/dp/0674584309/
Note that a hard copy of the book is hard to find right now.
The book traces the development of monetary thought in the 20th century through three parts, each of which is an intellectual biography of a different economics professor.
Perry Mehrling tells a story of continuity around the crucial question of the role of money in American democracy, a question associated generally with the Progressive tradition and its legacy, and more particularly with the institutionalist tradition in American economic thought. In this story, which he tells through the ideas and lives of three prominent institutionalists, Allyn Young, Alvin Hansen, and Edward Shaw, progress is measured not by the swings of fashion between two polar traditions of monetary thought--quantity theory and anti-quantity theory--but rather by the success with which each succeeding generation finds its footing on the shifting middle ground between the two extremes.
This week, we discuss chapters 5—8 on Alvin Hansen
Recording
You must login to see recordings from this webinar.
Time & Date
Start: November 24 2021, 17:00*
Duration: 60 minutes
*Time is displayed in your local time zone (Africa/Abidjan).