Money View Reading Group
Reading Group
January 2021 - January 2024
Join the Money View Reading Group to explore various works from the money view perspective.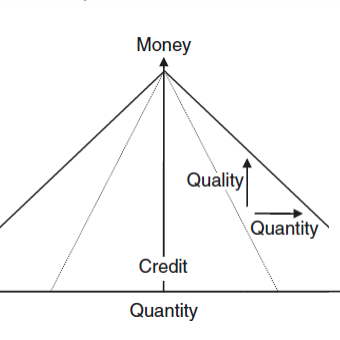 Webinar Series
Description
Money View Reading Group
Join the Money View Reading Group to explore various works from the money view perspective. The standing meeting time is Wednesdays at 12:00pm EDT / 4:00pm GMT / 6:00 pm CET.
Current readings
Central Bank Cooperation 1924-31 by Stephen Clarke (1967)
Past readings
Minsky by Daniel H. Neilson (2019)
The Art of Central Banking (Chapter IV) by Ralph Hawtrey (1933)
Making Money: Coin, Currency, and the Coming of Capitalism by Christine Desan (2014)
BIS Working Paper: Breaking free of the triple coincidence in international finance (2015)
Money in a Theory of Finance by John G. Gurley, Edward S. Shaw (1960)
The World in Depression, 1929-1939 by Charles P. Kindleberger (1973)
The Rise of Carry by Jamie Lee et al (2019)
The Money Interest and the Public Interest by Perry Mehrling (1998)
Controlling Credit by Eric Monnet (2018)
The Menace of Fiscal QE by George Selgin (2020)
The New Lombard Street by Perry Mehrling (2011)
Fighting Financial Crises: Learning from the Past by Gary Gorton, Ellis Tallman (2021)
Money and empire: The international gold standard, 1890-1914 by Marcello De Cecco (1974)
Future suggested readings
The Money Problem: Rethinking Financial Regulation by Morgan Ricks (2016)
The Evolution of Central Banking: Theory and History by Stefano Ugolini (2017)
A Financial History of Western Europe by Charles P. Kindleberger (1984, 1993)
The Money Illusion by Scott Sumner (2021)
Fischer Black and the Revolutionary Theory of Finance by Perry Mehrling (2005)
The Wheels of Commerce by Fernand Braudel (selected chapters) (1979/1982)
Bonds without Borders by Chris O'Malley (2015)
The Arena of International Finance by Charles Coombs (1976)
Central Banking Before 1800: A Rehabilitation by Ulrich Bindseil (2019)
The Evolution of Central Banks: A Natural Development? by Charles Goodhart (1985)
UPCOMING EVENTS
PAST EVENTS
Working groups
Financial Stability

History of Economic Thought

Economic History

Finance, Law, and Economics
Project Organizers

For questions, the Project Organizers.
YSI Webinar
Central Bank Cooperation 1924-31 | Stephen Clarke | Part 2
This we discuss the remaining chapters of Stephen Clarke's monograph.
Access it here: https://fraser.stlouisfed.org/files/docs/meltzer/clacen67.pdf?utm_source=direct_download
6. The Defense of a Key Currency:
1926-28 108
Introduction 108
Payments Surpluses Complicate
Monetary Policy 109
Germany 109
France 110
The Shift toward Gold 112
Germany 112
France 115
British-French Accommodation 119
The Central Bankers' Meeting of
July 1927 123
The Easing of Federal Reserve
Policy 124
The Payments Balance Shifts in
Favor of Europe 127
The Liquidation of the Federal Reserve's Sterling Balance and the Shifting of the Demand for Gold to New
York 130
The International Financial System
Becomes More Rigid 134
Inadequate Efforts to Buttress
Sterling 139
Conclusion 141
7. Mounting Strains
Declining Cooperation 144
The Reparation Settlement 145
Strains During the Boom:
July 1928-October 1929 147
International imbalance 147
Difficulties of cooperation 150
The role of the Bank of France ... 164
False Hopes: November 1929-
June 1930 168
Strains During the Depression:
July 1930-May 1931 , 171
Deterioration 171
Central bank cooperation: much
activity; little accomplished 173
8. The 1931 Crisis 182
Introduction 182
Germany at Loggerheads with
France 183
Central Bank Cooperation: Half
Measures to Support Austria and
Germany 185
Supporting the Austrian schilling.. 186
The failure of efforts to support
the reichsmark 189
The Attack on Sterling 201
The first attack 202
Britain's response 203
Central bank credits to the
Bank of England 204
The bankers' loan to the
British government 209
The final onslaught 213
Epilogue 218
9. Conclusion 220
Attend
Login to attend
To participate, you must log in or sign up and attend this Webinar. Once you are attending you will receive a calendar invite via email, and you will receive relevant email updates related to this event.
Join
You must attend to join.
Time & Date
Start: July 6 2022, 16:00*
Duration: 60 minutes
*Time is displayed in your local time zone (Africa/Abidjan).