Money View Reading Group
Reading Group
January 2021 - January 2024
Join the Money View Reading Group to explore various works from the money view perspective.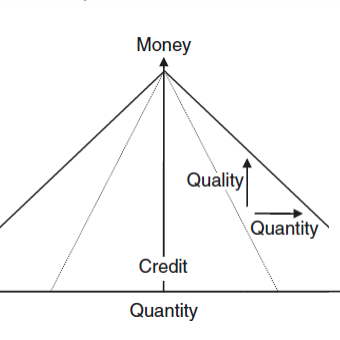 Webinar Series
Description
Money View Reading Group
Join the Money View Reading Group to explore various works from the money view perspective. The standing meeting time is Wednesdays at 12:00pm EDT / 4:00pm GMT / 6:00 pm CET.
Current Readings
Fischer Black and the Revolutionary Idea of Finance by Perry Mehrling (2005)
The Evolution of Central Banks by Charles Goodhart (1988)
Past Readings
Minsky by Daniel H. Neilson (2019)
The Art of Central Banking (Chapter IV) by Ralph Hawtrey (1933)
Making Money: Coin, Currency, and the Coming of Capitalism by Christine Desan (2014)
BIS Working Paper: Breaking free of the triple coincidence in international finance (2015)
Money in a Theory of Finance by John G. Gurley, Edward S. Shaw (1960)
The World in Depression, 1929-1939 by Charles P. Kindleberger (1973)
The Rise of Carry by Jamie Lee et al (2019)
The Money Interest and the Public Interest by Perry Mehrling (1998)
Controlling Credit by Eric Monnet (2018)
The Menace of Fiscal QE by George Selgin (2020)
The New Lombard Street by Perry Mehrling (2011)
Fighting Financial Crises: Learning from the Past by Gary Gorton, Ellis Tallman (2021)
Money and empire: The international gold standard, 1890-1914 by Marcello De Cecco (1974)
Central Bank Cooperation 1924-31 by Stephen Clarke (1967)
The Money Problem: Rethinking Financial Regulation by Morgan Ricks (2016)
Article: The Crypto Banking System by Sébastien Derivaux (2022)
The Evolution of Central Banking: Theory and History by Stefano Ugolini (2017)
A Financial History of Western Europe by Charles P. Kindleberger (1984, 1993)
Money and Empire: Charles P. Kindleberger and the Dollar System by Perry Mehrling (2022)
Bonds without Borders: A History of the Eurobond Market by Chris O'Malley (2015)
Monetary Policy Operations and the Financial System by Ulrich Bindseil (2014)
Capital Wars: The Rise of Global Liquidity by Michael J. Howell (2020)
A Market Theory of Money by John Hicks (1989)
The Currency of Politics: The Political Theory of Money from Aristotle to Keynes by Stefan Eich (2022)
Future Suggested Readings
The Repo Market, Shorts, Shortages, and Squeezes by Scott Skyrm (2023)
The Volatility Machine: Emerging Economics and the Threat of Financial Collapse by Michael Pettis (2001)
The Money Illusion by Scott Sumner (2021)
The Wheels of Commerce by Fernand Braudel (selected chapters) (1979/1982)
Introduction to Central Banking by Ulrich Bindseil and Alessio Fota (2021)
The Arena of International Finance by Charles Coombs (1976)
Central Banking Before 1800: A Rehabilitation by Ulrich Bindseil (2019)
The Chairman: John J. McCloy & The Making of the American Establishment by Kai Bird (1992)
UPCOMING EVENTS
PAST EVENTS
Working groups
Financial Stability

History of Economic Thought

Economic History

Finance, Law, and Economics
Project Organizers

For questions, the Project Organizers.
YSI Webinar
Bonds Without Borders | Session 2
This is the second of two sessions on Chris O'Malley's 2015 Book Bonds Without Borders: A History of the Eurobond Market.
https://www.amazon.com/Bonds-without-Borders-History-Eurobond/dp/1118843886
From the Dust Jacket:
Bonds Without Borders tells the extraordinary story of how the [Eurobond] market developed into the principal source of international finance for sovereign states, supranational agencies, financial institutions and companies around the world.
This week, we discuss Chapter 6 through the end of the book.
Chapter 6: The Derivatives Dash — 1990-1995
Chapter 7: Convergence and Credit — 1995-1999
Chapter 8: Of .Com's and Cons — 1999-2004
Chapter 9: Mark-to-Model — 2004-2007
Chapter 10: Busts and Bailouts — 2007-2010
Chapter 11: Sinking Sovereigns — 2011-2013
Postscript
Recording
You must login to see recordings from this webinar.
Time & Date
Start: March 1 2023, 17:00*
Duration: 90 minutes
*Time is displayed in your local time zone (Africa/Abidjan).