Webinar with Zoltán Pozsár about money view, Global Money Notes+Dispatch
YSI Money View Webinar with Zoltan Pozsar
April 6 2021, 14:00 - 15:40
Webinar with Zoltán Pozsár about Money View, Global Money Notes, Global Money Dispatch, Cryptos, CCPs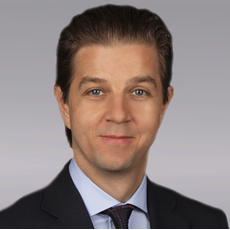 Webinar
To follow up the "Financial stability in the age of Covid-19" entitled webinar from April 2020 we will call again Zoltán Pozsár from Credit Suisse to listen to his views.
Last year's webinar with Zoltan Pozsar.
Money is hierarchical and during crises, rules are flexible at the core and rigid at the periphery. In this crisis, the penalty rate part of Bagehot's rule was replaced with "friendly" rates for the core – with Covid-19 there is no moral hazard in lending to the core of the system at low rates. (...) the net impact of this rule will be that primary dealers will be able to run "limitless Treasury inventories", which, if need be, will be financed via repos by the Fed. In that sense, the Board of Governors of the Fed is "drafting" the dealer community to take part in the war effort – by financing the war on Covid-19. Paraphrasing Churchill: "we give you the balance sheet, and you'll finish the job".
The general assumption in the rates market is that if the SLR exemption of reserves and Treasuries does not get extended, cash yields would move higher and swap spreads tighter. The market assumes that the SLR exemption is what has "glued" the rates market together since 2020, and that the end of exemption means that large U.S. banks will have to sell Treasuries. That view is wrong: if the SLR exemption ends on March 31st, that won't lead to forced sales, neither will it cause a constraint on the functioning of the Treasury repo market.
Recording
You must login to see recordings from this webinar.
Time & Date
Start: April 6 2021, 14:00*
Duration: 100 minutes
*Time is displayed in your local time zone (Africa/Abidjan).
Presenters
Gerhardt "Kiko" Kalterherberg
Frankfurt, Germany
Ádám Kerényi
Szeged, Hungary
Christina Mosalagae
Metropolitan City of Turin, Italy
Nathalie Marins
São Paulo, Brazil
Nicole Toftum
Buenos Aires, Argentina
Alex Howlett
Boston, United States
Zoltan Pozsar
Managing Director Credit Suisse
Working groups
Financial Stability

Finance, Law, and Economics
Project Organizers

Gerhardt "Kiko" Kalterherberg


For questions, the Project Organizers.