Webinar Series on Industry 4.0 and Developing Countries
YSI Webinar Series @CEED-UNSAM
May 2021 - September 2021
Developing countries facing new technologies: opportunities, threats and challenges in the Industry 4.0 era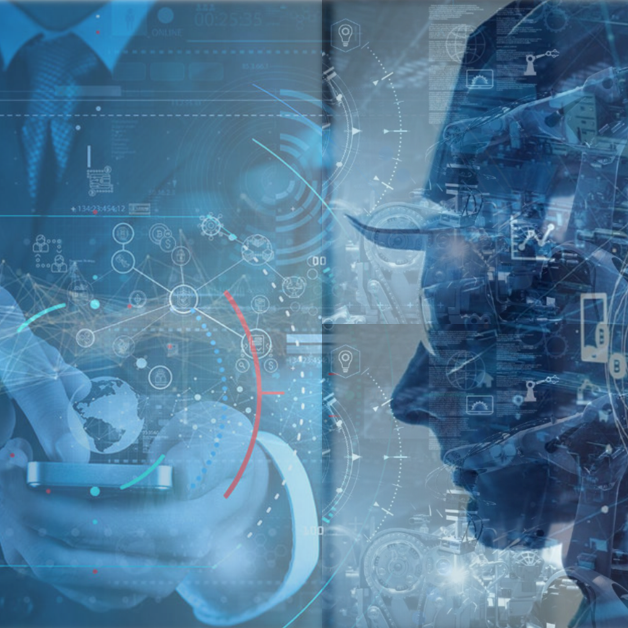 Webinar Series
Description
Developing countries facing new technologies: opportunities, threats and challenges in the Industry 4.0 era
ICTs have been transforming the whole economy since the 1970s. However, in the last two decades, what is known as advanced digital production (ADP) technologies have been gaining ground in manufacturing. Among the technological systems involved are: internet of things, cyber-physical systems, artificial intelligence, virtual reality, augmented reality, digital manufacturing, additive or 3D printing, digital twin, blockchain, cloud computing, big data, autonomous robots, broadband communication, nanotechnology and genetic sequencing. The confluence of the technologies involved in the paradigm initiated in the 70s plus the ADPs gave rise to what is commonly referred as Industry 4.0. The latter has the potential to radically reorganize production processes worldwide. These transformations are rapidly occurring imposing formidable challenges for industrial and technology policy, especially for developing countries with weaker manufacturing capabilities.
Does Industry 4.0 imply a break in the way of conceiving production on a global scale? Is it a new techno-organizational paradigm or a new stage within the ICT paradigm? How will it affect global hierarchies, competition processes and the international division of labor? Will the existing asymmetries among countries be reproduced or profoundly modified? What opportunities and challenges will developing countries face in this context?
This webinar series aims to provide some answers to these questions, and to stimulate debate among young and senior academics about what is at stake with the "Fourth Industrial Revolution" for the global economy and developing countries in particular.
This series is organized through a partnership with the Centre for Studies on Economics and Development (CEED, for its initials in Spanish), a research centre conceived to critically address the problems of Argentine and Latin American development with a plurality of perspectives and approaches. CEED is part of the Institute for High Social Studies (IDAES) of the National University of San Martín (UNSAM), which favors dialogue and interdisciplinary research between different social sciences.
The lines of research of CEED include the following:
Comparative economic development.
New technological paradigms, sectoral patterns of technology adoption and development paths.
Problems of economic development in the perspective of the classical theory of surplus.
External constraint, international financial integration and growth.
UPCOMING EVENTS
PAST EVENTS
Working groups
Latin America

Complexity Economics

States and Markets

Economics of Innovation
Project Organizers



Maria de las Mercedes Menéndez

For questions, the Project Organizers.
YSI Webinar
Patterns of adoption of Industry 4.0 technologies in developing countries
As it is widely recognized, developing countries are still struggling to close the gap with developed countries and have also suffered the consequences of premature deindustrialization. Therefore, an open question that needs to be tackled is whether Industry 4.0 provides any opportunities for leapfrogging; or, by contrast, it will keep expanding the gap. Besides, will I4.0 affect equally developing countries or will it have differentiated effects? Which are the capabilities needed to adopt and develop the new technologies embedded in the I4.0? What are the main barriers, if any, to adopt them? Is there any room for developing countries to locally develop these technologies or will they be fully imported from developed countries?
We expect to have some answers to these questions through analyzing different cases of developing countries (e.g. México, Argentina).
Recording
You must login to see recordings from this webinar.
Time & Date
Start: June 24 2021, 14:00*
Duration: 90 minutes
*Time is displayed in your local time zone (Africa/Abidjan).
Presenters
Marcela Amaro
IIS-UNAM, México
Hernán Morero
UNC, CIECS-CONICET, Argentina