Economics of Money and Banking MOOC
Perry Mehrling's Money and Banking MOOC
May 2021 - September 2021
We're spending summer of 2021 working through Perry Mehrling's Money and Banking MOOC. Deepen your understanding of the "money view"!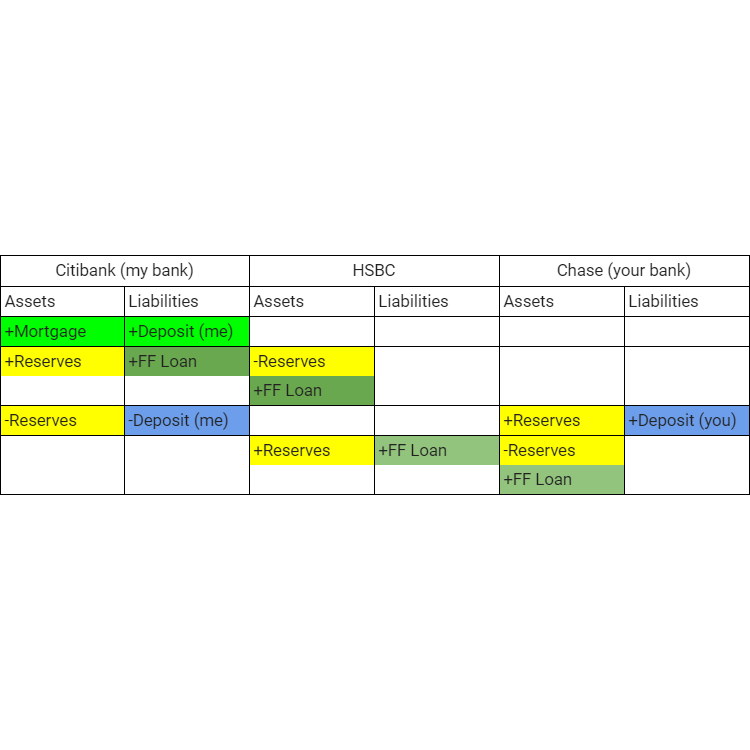 Study Group
Discuss the course through the r/moneyview subreddit.
Description
A group of us is working through Perry Mehrling's iconic Money and Banking MOOC starting the week of May 17th, 2021 and running for 13 weeks. Many of us have taken the course before, and we are looking to gain a deeper understanding of the material.
Mehrling's money view framework connects banking to finance by emphasizing cashflows, liquidity, hierarchical money, dealer-based markets, and market-based credit. This approach represents a departure from how money and banking has previously been taught.
All of the lectures and readings are accessible for free. You don't have to pay for the course on Coursera unless you want your quizzes/tests to be graded, and/or you want a certificate at the end.
In addition to the Coursera MOOC platform, the lecture videos and lecture notes are available through Mehrling's BU site. The videos are available as a YouTube playlist.
Except for the first and last week, we will cover two lectures and one reading per week. Each lecture is about an hour and 15 minutes long, and broken into several video segments.
We are watching the lectures on Mondays and Wednesdays, starting with the first lecture on Wednesday, May 19th. The readings will be due on Fridays, starting May 28th.
Questions and discussion happen primarily via Reddit:
We will link a new thread from the above master post for discussing each lecture and each reading as we get to them
We will also meet via Zoom every Thursday at 2pm EDT to discuss the lectures and readings.
As an enhancement to the material, we are adding Borja Clavero's color-coded payment notation to the balance sheets from the lectures.
Yellow — Payment by assignment (Passing an asset to another balance sheet)
Green — Payment by issuance (Issuing a new liability)
Red — Payment by set off (Repaying a liability that is owed)
Blue — Payment by novation (Receiving a liability from another balance sheet)
Below is a sample color-coded balance sheet from Lecture 6.
The lectures for this MOOC were originally recorded in the fall of 2012. Much has changed since then. Not only does Mehrling's money view framework remain relevant, but it can also help us make sense of those changes.
To help us stay current, we explore some of Perry Mehrling's more recent papers and talks when appropriate.
UPCOMING EVENTS
PAST EVENTS
Project Organizers

For questions, the Project Organizers.
YSI Webinar
Week 10 — Lectures 17 & 18, Reading 9
We're discussing the following for week 10:
Lecture 17: Direct and Indirect Finance
Lecture Notes
Capital markets (direct finance) were once thought to be largely separate from money markets (indirect finance). But money-market funding helps give "shiftability" to capital assets, and liquidity to capital markets. In the 1930's the Fed refused to backstop the shadow banking of the day. The system was allowed to collapse.
Lecture 18: Forwards and Futures
Lecture Notes
Somewhat of a sequel to Lecture 8 about lining up the timing of cashflows. Forwards and Futures help us think about derivatives. Futures are marked to market. If a price isn't what you think it should be, someone is paying for something—often liquidity. Cash and carry arbitrage.
Reading 9: Chapter 5 of Money in a Theory of Finance by Gurley and Shaw (1960)
Study Questions
A model that emphasizes funding over payments. "Primary debt" is any debt that directly funds a real investment—direct investment. "Indirect debt" merely serves as pass-through financing for primary debt—indirect investment. For Gurley and Shaw, "inside money" is any money that directly or indirectly finances private-sector primary debt. See Lecture 17.
Recording
You must login to see recordings from this webinar.
Time & Date
Start: July 22 2021, 18:00*
Duration: 60 minutes
*Time is displayed in your local time zone (Africa/Abidjan).