Young Scholars Workshop on Co-operative Inclusion; Post-Covid-19 World
3rd Africa YSI Workshop Nairobi, Kenya 2021
July 27 - 28 2021
"Co-operatives Inclusion; Post-Covid-19 World."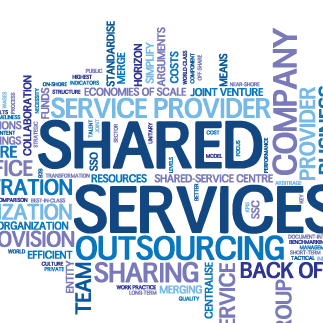 Workshop
The call for papers is closed.
Introduction
As we emerge from the current recession caused by the novel Coronavirus and learn how to live in a post-pandemic world, climate action is one of our greatest challenge as well as an opportunity. We will be looking for a vaccine to protect ourselves, not only from Covid-19, but also from the advance effects of climate change. Co-operatives can be the protection we need. From past experience in economic and social crisis, we can expect a new wave of interest in co-operatives as people seek a different way to organize the economy and society. This was true after the Great Recession of 2007-2009 as well as the great depression in 1930s, and we are riding that wave of co-operative interest. It is also during such times that there was a surge in membership and turnover of cooperatives and the wider Social Solidarity Economy (SSE). In the context of the devastating effects of the COVID-19 pandemic, cooperatives and wider SSE organizations around the world are mobilizing to provide relief for their workers, members and communities. The current pandemic continues to expose the vast economic and social inequalities not only in developed economies, but also in the developing economies.
Demutualization which is an alteration in the structure of ownership of user owned and user controlled organizations from a co-operative mutual status to a for-profit, proprietary organization, has been sort as a post COVID-19 coping mechanism. A wave of innovations including new forms of cooperatives worldwide have come up as a result of demutualization. These new organization structures have one common feature in that they attempt to incorporate a number of the merits of investor owned firms (IOFS) such as in capital raising aspects while preserving their cooperative identity. These changes have been initiated to facilitate the resilience of the enterprises.
A worker cooperative is a cooperative model where the organization is owned and self-managed by its workers. This model has great potential in the Global South considering that more than 50% of the county's population is under 35 and urban areas continue to rapidly grow. Many young people aspire to leave rural areas in search of non-agricultural employment opportunities and advance skills sets they have personally invested in. The worker cooperative model has shown great success in service sectors and the tech industry, both of which are rapidly growing in developing economies. This model is more inclusive as it brings on board youth and potentially women.
To be proactive as young co-operative scholars and bearing in mind that the co-operative movement has been mostly reactive to economic and social crisis, we are inviting young scholars and researchers around the world to join us in this discussion. Together with leading experts and thinkers we can debate around how the cooperative movement can lead in the post-pandemic economy and catch the wave of interest for a more equitable economy and society. Significantly, we will focus on co-operatives in the developing world and on opinions and visions of young people. Co-operatives are the essence of working together to reach a common goal thus they can be the solution to the current pandemic since the world is seeking to build a more sustainable and equitable world for everyone. To achieve this, we need data based evidence and recommendations that can only come from researchers and more specifically from cooperative scholars.
Workshop Objectives;
The objectives of the workshop are four-fold;
To facilitate the exchange of knowledge and ideas amongst youth, practitioners and researchers on how emerging cooperatives models can be used to address global effects of climate in the post-Covid-19 world.
To sensitize young co-operators on the worker cooperative model and share case studies and best practices for effective cooperative business management
To provide a platform for young scholars and graduate students to present research papers and learn through feedback from senior scholars and practitioners.
To incorporate lessons learnt on inclusion of youth and women as leaders for creating more effective, sustainable cooperative business models through equity and inclusion.
What to expect
The Young Scholars Initiative Cooperative Worksing Group of the Institute of New Economic Thinking in collaboration with Global Communities – USAID CLEAR program and The Co-operative University of Kenya has organized the 3rd Africa Young Scholars Workshop on "Co-operative Inclusion; Post-Covid-19 World." It will bring together 50 young professionals and development practitioners from the African region. The event will facilitate the exchange of knowledge and ideas amongst youth, promote networking among them and other professionals in the field of co-operatives and also strengthen youth participation in the debates on co-operative development. The event will be opened and closed with a high plenary session focused on youth and the co-operatives in post-crisis period. These sessions will bring together all the participants, keynote speakers from the government and the non-governmental institutions.
Presenters and Presentations
The 3rd Africa Young Scholars Workshop on Co-operatives 2021 is a two-day workshop that will run concurrently with The Co-operative University of Kenya, (CUK) 5th Annual International Conference at The Co-operative University of Kenya, Nairobi, Kenya. There will be seven invited seasoned scholars/practitioners in co-operatives who will also act the role of mentors. These mentors will give their overview on Co-operative Inclusion: Post-Covid-19 in round tables-discussions. There will be eight presentation sessions from some selected young scholars. Each session is specifically designed to help young scholars improve their knowledge and skills through interactive workshops, brainstorming and presentations. The contributions from each group will be presented in a loop session where each participant will have an opportunity to hear from all the groups.
Let's network
Throughout the two-day workshop, participants will have opportunities to exchange and connect with other youths and professionals with similar interests from Africa and beyond. Other networking opportunities include the workshop dinner which is likely to be held on 28th July 2021.
Mentors (pending confirmation)
Prof. Wycliffe Oboka, Kenya (Director Institute of Co-operative Development, CUK).
Mr. Silas Maiyo, Kenya (Co-ordinator Research and Innovation, CUK).
Dr. Dou Dou Mirefu, DRC (Coop Congo, RECAF UNICOOP).
Dr. Terence Muzorewa, Zimbabwe (Midland State University, Coordinator YSI).
Ms. Hildah Ojal Muthoka, Kenya (ICA Africa, Youth President).
Mr. Fidel Wambiya, USA (Global Communities- USAID Clear Program, SME Specialist).
Ms. Tindi Sitati, Kenya (Global Communities – USAID Clear Program, Collaboration, Learning & Adaptation (CLA) Officer).
Covid-19 Compliance
There are countries in the world that have been adversely affected by Covid-19 cases and we are hoping that the situation will be contained soon. Fortunately, some African countries are not seriously affected but we still need to ensure the safety of participants. Therefore, we will only consider applicants who have been vaccinated against Covid-19 for the physical event and in strict with the WHO guidelines and Ministry of Health (MOH) Kenya guidelines issued by the Government of Kenya. For maximum participation, we will recruit more young scholars to join the workshop virtually.
How to Apply
We invite young scholars between the age of 20 to 35 years, working, studying or researching on cooperatives to submit abstracts for presentation. Being a team player and good communication skills will be key requirements. Submit your abstract here by 10 July 2021 to be considered.
Time & Date
Start: July 27 2021
End: July 28 2021
Project Organizers

For questions, the Project Organizers.