YSI Workshop on the Geography of Innovation
YSI @ GeoInno 2022
July 7 2022
The workshop provides a space for Young Scholars researching the spatial dimension of innovation for in-depth discussion with mentors and peers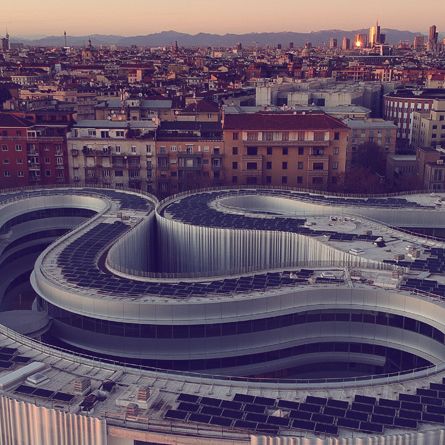 Workshop
The call for abstracts is closed, applicants will be informed shortly.
This full-day workshop on the Geography of Innovation for the Green Economy takes place on January 25th 2022 as a pre-conference event of the Geography of Innovation Conference at Bocconi University in Milan, Italy. This workshop aims to bring together young scholars active in the area of geography of innovation with experienced mentors, who are experts in the field. Attending this goal, the YSI will support the participation of a number of highly motivated young researchers with travel stipends and free accommodation. The workshop format features input talks by mentors and young scholars' presentations of their on-going research. Each presentation is followed by short comments of a junior discussant (a fellow workshop participant) and in-depth feedback by a senior discussant (the mentors).
To apply for the workshop, we invite interested PhD students, post-docs and other early career researchers to submit a ~500 words abstract. A working paper, advanced draft or further elaboration of your research will be required after acceptance, closer to the workshop date, such that the junior and senior discussants can prepare their comments. The research may be theoretical, qualitative or quantitative and topics should be related to, but not limited to:
Innovation policy for regions and countries
Green technologies and sustainability
Spatial dynamics of networks and collaboration
Relatedness, complexity and technological diversification
Dark side of innovation and technologies
Innovation in cities and peripheral regions
Innovation in developing and emerging economies
Regional innovation systems, clusters and industrial districts
Additionally, if you would like to be considered for the YSI funding, please prepare a short statement (~250 words) which explains your motivation behind your application and why you require funding to attend. YSI funding contains a travel stipend based on individual needs and two nights of accommodation (24th - 26th of January 2022) in a shared twin-room in a hotel close to the workshop venue. Participation in the workshop is free.
Workshop participants also are encouraged to attend the main conference from 26th to 28th of January if they are interested. However, please note that attending and/or presenting at the GeoInno conference requires a separate submission and registration, and the YSI does not cover any eventual conference fees. More information on GeoInno 2022 is available on the conference homepage here.
**Covid-19 Policy:
Stipends are contingent on travel restrictions being in order.
Participants need to show an accredited certificate that they are vaccinated against COVID-19 or that they obtained a negative COVID-19 test results the day before the workshop. **
Instructions and important dates:
15.10.2021 Abstract submission and funding application deadline (administered via this homepage, see button above).
25.10.2021 Notification on acceptance and funding via email.
10.1.2022 Submission of working paper or draft (accepted participants will receive further instructions via email).
For further information or questions, please do not hesitate to contact the Urban and Regional Economics Working Group: urban@youngscholarsinitiative.org
Time & Date
Start: July 7 2022
End: July 7 2022
Local partners
Working groups
Urban and Regional Economics
Project Organizers
For questions, the Project Organizers.