YSI - Economic History Graduate Webinar - Fall 2021
Online Economic History Seminars with EHES
September 2021 - January 2022
The Fall 2021 series of the Economic History Graduate Webinar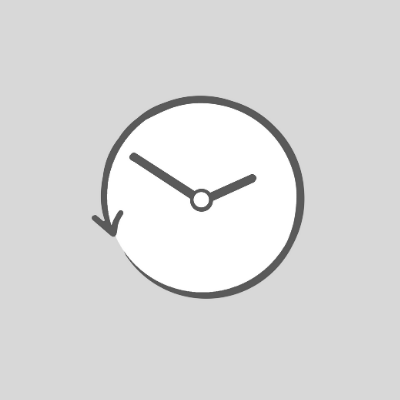 Webinar Series
Description
We are launching a fourth YSI-EHES Economic History Graduate Webinar this Fall. As in previous editions, we provide a platform for young researchers to present their ongoing work and get feedback from senior scholars. The online format made exchanges from people from different regions and research areas possible, offering early stage researchers an important venue in these times of disconnection. As social distancing remains a reality, so does connecting online to reach out to the community.
If you are interested to attend in the webinar series please register using this form. If you registered for one of the previous events, you do not need to register again. Registered participants will receive a zoom link 24h before the event.
We encourage all young scholars to also join the YSI community.
The program is as follows:
Oct. 26: Felix Schaff, London School of Economics, The Unequal Spirit of the Protestant Reformation: Religious Confession and Wealth Distribution in Early Modern Germany. Chair: Mark Koyama (George Mason University).

Nov. 2: Casey Petroff, Harvard University, Conflict Technology As a Catalyst of State Formation. Chair: Massimiliano G. Onorato (University of Bologna).

Nov. 9: Lukas Althoff, Princeton University, The Geography of Black Economic Progress After Slavery. Chair: Suresh Naidu (Columbia)

Nov. 16: Pawel Charasz, Duke University, Burghers into Peasants: Political Economy of City Status in Congress Poland. Chair: Fabian Wahl (University of Hohenheim)

Nov. 23: Michael Chanda Chiseni, Lund University, Lead Us Besides Still Waters: Missionary Expansion in Northern Rhodesia 1924-1953. Chair: tbc.

Nov. 30: Jean-Laurent Cadorel, Paris School of Economics, An International Monetary Explanation of the 1929 Crash of the New York Stock Exchange
Chair: Eugene White (Rutgers University)

NEW DATE: Dec. 14: Haikun Zhan, University of Melbourne, Central Administration and the Rise of Local Institutions: Evidence from Imperial China. Chair: tbc.
If you have any question or feedback, please email us at eh@youngscholarsinitiative.org. We will get in touch with you as soon as we can.
--
The YSI graduate seminar in Economic history is a joint collaboration between Ester Treccani, Jean Lacroix, Jordi Caum Julio, Maylis Avaro and Xabier Garcia Fuente, with support from The Young Scholars Initiative, from the Institute for New Economic Thinking in New York and the European Historical Economics Society. Organizational details are subject to change.
UPCOMING EVENTS
PAST EVENTS
Project Organizers



For questions, the Project Organizers.
YSI Webinar
Casey Petroff
Casey Petroff, PhD candidate from Harvard University, will present the paper jointly written with Michael-David Mangini * Conflict Technology As a Catalyst of State Formation*.
Abstract:
The rise of the modern European state coincided with the arrival of a new technology, artillery, that rendered previous urban fortifications obsolete. We examine the role that this shift in offensive-defensive technological capabilities played in reshaping the political landscape of Europe using detailed data on city-level urban defensive investment, the locations of artillery manufacturers, changing locations of national borders, and battle sites. We propose that the gunpowder revolution created a threat of conquest that could only be mitigated at extreme cost. This incentivized the agglomeration of territory into national states with unprecedented political authority in order to better finance the newly necessary expenses of defense and coordinate inter-city security cooperation. We find that after the development of gunpowder technology, new defensive investments were more likely to be located in areas where borders disappeared, closer to politically relevant national borders, and were more likely to be the targets of conflict. These findings highlight the changing strategic significance of cities in an era characterized by the formation of modern nation-states.
Recording
No recording available.
Time & Date
Start: November 2 2021, 16:00*
Duration: 60 minutes
*Time is displayed in your local time zone (Africa/Abidjan).