YSI - Economic History Graduate Webinar - Spring 2022
Online Economic History Seminars with EHES
January 2022 - July 2022
The Spring 2022 series of the Economic History Graduate Webinar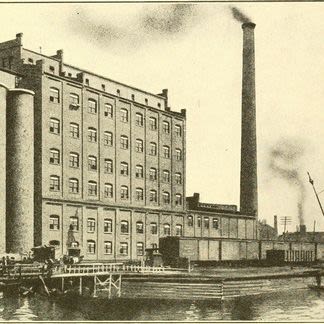 Webinar Series
Description
We are launching the fifth edition of the YSI-EHES Economic History Graduate Webinar this Spring. As in previous editions, we provide a platform for young researchers to present their ongoing work and get feedback from senior scholars. The online format has made exchanges from people from different regions and research areas possible, offering early stage researchers an important venue in these times of disconnection. As social distancing remains a reality, so does connecting online to reach out to the community.
If you are interested to attend in the webinar series please register using this form. If you registered for one of the previous events, you do not need to register again. Registered participants will receive a zoom link 24h before the event.
We encourage all young scholars to also join the YSI community.
The programme goes as follows:
April 5. Philipp Erfurth, CUNY Graduate Center, Unequal Unification? Income Inequality and Unification in 19th Century Italy and Germany. Chair: Giacomo Gabbuti, Sant'Anna School of Advanced Studies.

NEW DATE April 26. Jon Denton-Schneider, University of Michigan, Colonial Institutions, Marriage Markets, and HIV: Evidence from Mozambique. Chair: Felix Meier zu Selhausen, Wageningen University.

May 3. Tehreem Husain, UCL, Time-varying Relationship between Returns on Government and Railway Securities 1880-1913: An Empirical Analysis. Chair: Latika Chaudhary, Naval Postgraduate School.

May 17. Tancredi Buscemi, University of Perugia, Real wages in the Kingdom of Sicily (1540-1830). Chair: Mattia Fochesato, Bocconi University.

NEW DATE May 24. Kai Cheng, University of Birmingham, The Impact of the Environment on Urbanisation During the late Qing Dynasty. Chair: Pei Gao, Yale University.

May 31. Sofia Tsitou, University of Macedonia, The Implications of the Population Exchange between Greece and Turkey on Literacy and Employment Rates of the Native Population. Chair: Felipe Valencia Caicedo, University of British Columbia.
If you have any question or feedback, please email us at eh@youngscholarsinitiative.org. We will get in touch with you as soon as we can.
--
The YSI graduate seminar in Economic history is a joint collaboration between Ester Treccani, Viktor Melain, Carla Salvo, Ana Catelén, Maxence Castiello, Xabier Garcia and Jordi Caum with support from The Young Scholars Initiative, from the Institute for New Economic Thinking in New York and the European Historical Economics Society (EHES). Organizational details are subject to change.
UPCOMING EVENTS
PAST EVENTS
Project Organizers


For questions, the Project Organizers.
YSI Webinar
Kai Cheng
Kai Cheng, recently got his PhD from the University of Birmingham and will be presenting his paper The Impact of the Environment on Urbanisation During the late Qing Dynasty.
ABSTRACT:
In this paper we examine the relationship between environmental factors and urbanisation both theoretically and empirically. The aim is to provide additional inputs into the explanation for the Great Divergence. Compared with previous studies, we apply a rural-urban migration framework to the late Qing dynasty to establish a link between urbanisation and environmental factors.
Recording
No recording available.
Time & Date
Start: May 24 2022, 15:00*
Duration: 60 minutes
*Time is displayed in your local time zone (Africa/Abidjan).