CfP Development WG Session @ 24rd Annual Conference of the AHE
CfP Development WG Session @ 24rd Annual Conf
July 6 2022, 03:00 - 04:00
The YSI Development Working Group happily announces a special session to be held during the 24th Annual AHE Conference!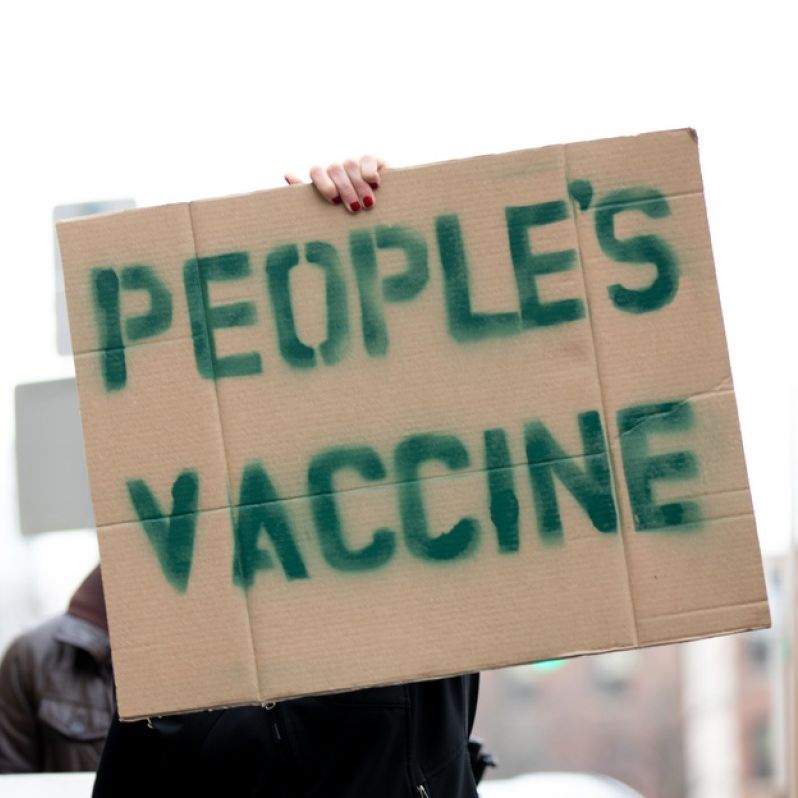 Webinar
The call for abstracts is closed, contact the WG's email to still attend as a general participant.
Dear all,
The YSI Development Working Group happily announces a special session to be held during the 24th Annual Conference of the Association for Heterodox Economics (AHE) ("Crises in capitalism or crises of capitalism: Current issues and transformative solutions"). The session will focus on ''The role of heterodox economists in achieving a People's Vaccine''.
We invite young scholars (PhD and MSc students) to submit working papers for discussion. Selected participants will have the opportunity to present a paper and get feedback from a senior mentor in the area.
Location and Date: online (Zoom platform) 6th - 8th of July 2022
Pannel: The role of heterodox economists in achieving a People's Vaccine
The international response to the Covid-19 pandemic has been marked by vaccine inequity and the use of patents to prevent the developing world from producing their own vaccines. The absence of a truly cooperative international response to the pandemic has resulted in a tragedy of our international health commons. Governments, especially the rich ones, have chosen their short-term self-interest at the expense of a long-term global solution that could make everyone better off. Hence, global health is being failed by an unfair system upheld by a few rich countries protecting big pharmaceutical
companies' intellectual property rights and profits. To justify vaccine inequality, flimsy economic arguments are being deployed to justify the current patent system, as economic myths around the production of Covid-19 vaccines are being used to block the TRIPS Waiver at the World Trade Organization (WTO). In the short run, the approval of the TRIPS Waiver for pandemic-related vaccines and therapeutics is fundamental to ending this pandemic. In the long run, beyond the waiver, it has become crystal clear that the world needs an effective international institution to champion collaboration over desolation. This roundtable will focus on the aspects in which heterodox economics can contribute to this debate on the construction of the Global Health commons as a socially useful discipline both via theoretical approaches debunking the economics myths around innovation and the ways in which heterodox economists can advocate for social and political change in this new health commons.
This Call for Papers invites proposals on any topic including (but not restricted to):
Vaccine inequity and structural inequalities
TRIPS and Covid-19 vaccines

Alternatives to curbing the financialization of big pharma
Knowledge commons and medical innovation
We especially encourage submissions from scholars who are underrepresented in Economics, such as
women, people of colour, and people from the Global South.
Submit an abstract to the email (no more than 300 words) by the 20th of March 2022. Final papers will be due to end of June.
Membership and Registration:
There are small registration fees for attending the conference to be updated in the page soon. There are different brackets for the fees based on what different people will have to pay based on whether they are student/fractional staff or hold an academic position, location.
All participants are required to become AHE members or renew their membership to attend the presentation sessions. The plenaries are open for general attendance.
Instructions to become an AHE member can be found in the conference website. For further questions do not hesitate to contact the Working Group by email (development@youngscholarsinitiative.org)!
Recording
No recording available.
Time & Date
Start: July 6 2022, 03:00*
Duration: 60 minutes
*Time is displayed in your local time zone (Africa/Abidjan).
Working groups
Economic Development

Inequality
Project Organizers

João Pedro Loureiro Braga
For questions, the Project Organizers.