A History of Feminist and Gender Economics by Giandomenica Becchio
YSI Webinar
May 3 2022, 14:00 - 15:30
In this webinar, Pr. Giandomenica Becchio will talk about her recent book A History of Feminist and Gender Economics (Routledge, 2020)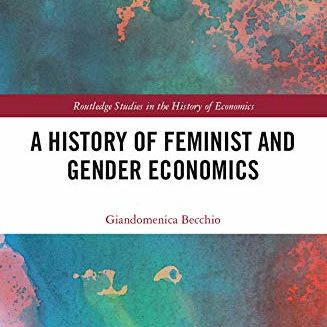 Webinar
In this webinar, Pr. Giandomenica Becchio (University of Torino) will give a presentation of her book A History of Feminist and Gender Economics recently published by Routledge (2020). The book is a historical investigation of how feminist and gender economics have developed both inside and at the fringe of the economics discipline. In particular, Becchio's work offers a novel and insightful framework to better understand epistemological and historical issues at stake when dealing with women in economics, which will be of great value for researchers from many different fields (in economics, history, gender studies, etc.).
Recording
You must login to see recordings from this webinar.
Time & Date
Start: May 3 2022, 14:00*
Duration: 90 minutes
*Time is displayed in your local time zone (Africa/Abidjan).
Project Organizers

For questions, the Project Organizers.