Economics of Money and Banking MOOC (2022)
Perry Mehrling's Money and Banking MOOC
March 2022 - December 2022
We're working through Perry Mehrling's Money and Banking MOOC. Deepen your understanding of the "money view"!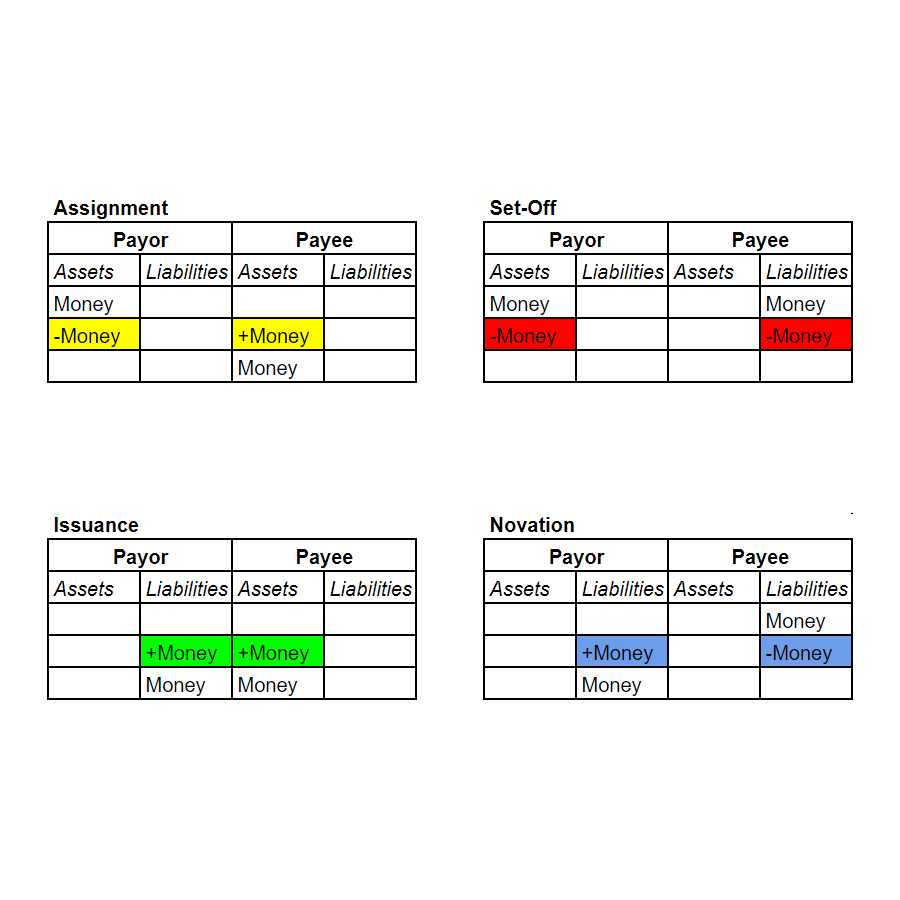 Webinar Series
Discuss the lectures and readings on the r/moneyview subreddit.
Description
A group of us is working through Perry Mehrling's iconic Money and Banking MOOC at a decelerated pace of one lecture or reading per week. We start on April 1st, 2022, and run through the middle of November. Many of us have taken the course before, and are looking to gain a deeper understanding of the material.
Mehrling's money view framework connects banking to finance by emphasizing cashflows, liquidity, hierarchical money, dealer-based markets, and market-based credit. This approach, though becoming more widely accepted, represents a departure from how money and banking had previously been taught.
Each lecture is about an hour and 15 minutes long, and broken into several video segments. We meet for an hour via Zoom every Wednesday (previously Friday) at 2pm Eastern Time (US) to discuss the lectures and readings. Further questions and discussion happen via the r/moneyview subreddit and the INET ED discussion board. Each lecture and reading has its own thread.
- Lecture Video Playlist
- Reddit Master Post
- INET ED Master Post
The lectures and readings are also accessible for free on Coursera, with some simple tests and quizzes mixed in.
As an enhancement to the material, we are incorporating Borja Clavero's color-coded payment notation into the balance sheets from the lectures.
- Yellow — Payment by assignment (Passing an asset to another balance sheet)
- Green — Payment by issuance (Issuing a new liability)
- Red — Payment by set off (Repaying a liability that is owed)
- Blue — Payment by novation (Receiving a liability from another balance sheet)
We are also using Daniel Neilson's Quadruple Entry Accounting terminology to classify different types of transaction structures.
* Note: We've renamed Neilson's Secured Loan and Repayment to IOU Swap and IOU Unswap, respectively.
Below is a sample color-coded balance sheet from Lecture 6.
These lectures were recorded back in 2012. The landscape of money and banking is always changing, so we may also refer to more recent material from Mehrling (and others) when appropriate.
- Perry Mehrling Papers
- Perry Mehrling Videos
- Perry Mehrling Blog
- Soon Parted Substack by Daniel Neilson
- Zoltan Pozsar's Global Money Notes, which ran from May 2015 to June 2020.
- Elham's Money View Blog by Elham Saeidinezad
UPCOMING EVENTS
PAST EVENTS
Project Organizers

For questions, the Project Organizers.
YSI Webinar
Discussion — Reading 10: 1952 FOMC Report
This session covers Reading 10: Excerpts from a 1952 report to the FOMC (parts one, two, and three)
The document is the previously secret Fed report that Perry Mehrling mentions in Lecture 19. The Fed is figuring out how they want to run monetary policy after the Treasury-Fed accord of 1951. The report gives us a snapshot of the inner workings of the FOMC, and what the money market and monetary policy looked like at the beginning of the 1950s. It is largely concerned with how to ensure a deep and liquid market for government securities (Treasuries). The preface explains why this is an important policy objective.
Much of the report is a response to feedback the committee received from market participants. They went out and interviewed the money-market dealers to ask about how they could be doing their job better. Lots of stuff in here about different kinds of complaints from various parties, and recommendations for how to address those complaints.
Perry Mehrling says:
"The report itself is on 2005-2034 plus appendices (especially Appendix D 2053-55). The response of the NY Fed is on 2055-2079. We see here a kind of re-negotiation of the relationship between the Fed and the private security dealers, as part of the transition away from war finance conditions toward an imagined post-war normalcy. As always in American monetary affairs, this is a negotiation between the money interest motivated by profit and the public interest motivated by stability. In 1952, the concern was about exit from the abnormal financial conditions of wartime. At present, our concern is about exit from the abnormal financial conditions of the global financial crisis. One way to connect the document to the money view that we are studying is to think of the Fed transitioning from making the inside spread (pegging price), to making the outside spread (preventing disorderly conditions), and from holding the price of money constant to adapting the price of money to current economic conditions."
Recording
You must login to see recordings from this webinar.
Time & Date
Start: November 4 2022, 18:00*
Duration: 60 minutes
*Time is displayed in your local time zone (Africa/Abidjan).