Dissecting capitalism: Season II
YSI webinar series on dissecting capitalism
April 2022 - August 2022
Season II of the series aims to further explore the tenets of capitalism over time & examine its influence on the global economy and social classes.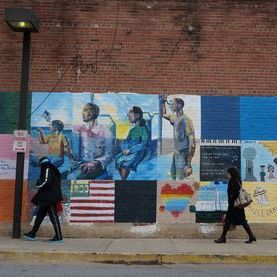 Webinar Series
Description
Welcome to Season II of "Dissecting capitalism: Its past, present and future"!
This project aims to organise a webinar series on the dominant ideology/economic system - capitalism. In our living memory, the financial crisis was first to remind us of the limitations of existing socio-economic system built upon the capitalistic foundations. With the beginning of the 2020s and the emergence of the COVID-19 pandemic, and the devastating war in Ukraine along with decades-old wars in the middle-east and Africa, economists and social scientists have started to study capitalism with different ontological lenses and empirical data. During this once in a century pandemic, the financial markets have continued their historic rise, in the presence of rising poverty, inequality and systemic disarray around the world. The dominant socio-economic system is somewhat failing to respond adequately to any large-scale crisis. As a result, we question the strengths and limitations of capitalism more than ever. It has become a common point of discussion whether the current capitalist society is the best economic system for all. Another point of discussion is the reforms needed for capitalism to ensure socio-economic welfare.
With several channels of discussion on various platforms amongst people of all backgrounds, it has become a common endeavour of the economists and social scientists to attempt to "rethink" or "dissect" capitalism to analyse the gaping flaws of capitalism in its present form and to suggest means of reform and transformation. This webinar series brings together distinguished scholars of economics, philosophy, social policy and law to dissect capitalism with their unique theoretical and empirical lenses.
Format:
The presentation(s) will be typically 45 minutes long, followed by 20-40 minutes of discussion and Q&As.
More information on Season I
UPCOMING EVENTS
PAST EVENTS
Project Organizers
For questions, the Project Organizers.
YSI Webinar
Capitalism and climate change: An Asian perspective
The introductory session of the webinar series will feature Professor Jayati Ghosh. She is a Professor of Economics at the University of Massachusetts at Amherst, USA.
Abstract
The inequalities and institutional structures of global capitalism are preventing humanity from preventing climate change or responding adequately to its ferocious effects. I consider how this is playing out in developing Asia and what can be done about it.
Speaker's Bio
Jayati Ghosh taught economics at Jawaharlal Nehru University, New Delhi for nearly 35 years. She is currently Professor of Economics at the University of Massachusetts at Amherst, USA. She has authored and/or edited 20 books and more than 200 scholarly articles. Recent books include "The making of a catastrophe: Covid-19 and the Indian economy", Aleph Books forthcoming 2022; "When governments fail: Covid-19 and the economy", Tulika Books and Columbia University Press 2021 (co-edited); "Women workers in the informal economy", Routledge 2021 (edited); "Never Done and Poorly Paid: Women's Work in Globalising India", Women Unlimited, New Delhi 2009; co-edited "Elgar Handbook of Alternative Theories of Economic Development, 2014; co-edited "After Crisis", Tulika 2009; co-authored "Demonetisation Decoded", Routledge 2017; She has published more than 200 scholarly articles.
Prof. Ghosh has received several prizes, including for the 2015 Adisheshaiah Award for distinguished contributions to the social sciences in India; the International Labour Organisation's Decent Work Research Prize for 2011; the NordSud Prize for Social Sciences 2010, Italy. She has advised governments in India and other countries, including as Chairperson of the Andhra Pradesh Commission on Farmers' Welfare in 2004, and Member of the National Knowledge Commission of India (2005-09). She was the Executive Secretary of International Development Economics Associates (www.networkideas.org), an international network of heterodox development economists, from 2002 to 2021. She has consulted for international organisations including ILO, UNDP, UNCTAD, UN-DESA, UNRISD and UN Women and is member of several international boards and commissions, including the UN High Level Advisory Board on Economic and Social Affairs, the Commission on Global Economic Transformation of INET, the International Commission for the Reform of International Corporate Taxation (ICRICT). In 2021 she was appointed to the WHO Council on the Economics of Health for All, chaired by Mariana Mazzucato. She writes regularly for popular media like newspapers, journals and blogs.
Format
Prof. Jayati Ghosh will be speaking for the first 45 minutes. We will then be holding a Q&A Session.
This session is part of the larger project:
Season II Dissecting Capitalism: Its past, present and future
This series aims to explore the tenets of capitalism over the fabric of time and examine its influence on the global economy and social classes.
More information on Season I
Recording
You must login to see recordings from this webinar.
Time & Date
Start: May 1 2022, 13:00*
Duration: 90 minutes
*Time is displayed in your local time zone (Africa/Abidjan).