Dissecting capitalism: Season II
YSI webinar series on dissecting capitalism
April 2022 - August 2022
Season II of the series aims to further explore the tenets of capitalism over time & examine its influence on the global economy and social classes.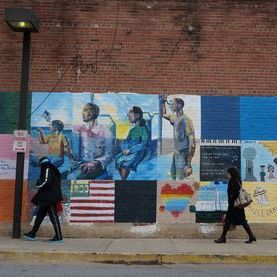 Webinar Series
Description
Welcome to Season II of "Dissecting capitalism: Its past, present and future"!
This project aims to organise a webinar series on the dominant ideology/economic system - capitalism. In our living memory, the financial crisis was first to remind us of the limitations of existing socio-economic system built upon the capitalistic foundations. With the beginning of the 2020s and the emergence of the COVID-19 pandemic, and the devastating war in Ukraine along with decades-old wars in the middle-east and Africa, economists and social scientists have started to study capitalism with different ontological lenses and empirical data. During this once in a century pandemic, the financial markets have continued their historic rise, in the presence of rising poverty, inequality and systemic disarray around the world. The dominant socio-economic system is somewhat failing to respond adequately to any large-scale crisis. As a result, we question the strengths and limitations of capitalism more than ever. It has become a common point of discussion whether the current capitalist society is the best economic system for all. Another point of discussion is the reforms needed for capitalism to ensure socio-economic welfare.
With several channels of discussion on various platforms amongst people of all backgrounds, it has become a common endeavour of the economists and social scientists to attempt to "rethink" or "dissect" capitalism to analyse the gaping flaws of capitalism in its present form and to suggest means of reform and transformation. This webinar series brings together distinguished scholars of economics, philosophy, social policy and law to dissect capitalism with their unique theoretical and empirical lenses.
Format:
The presentation(s) will be typically 45 minutes long, followed by 20-40 minutes of discussion and Q&As.
More information on Season I
UPCOMING EVENTS
PAST EVENTS
Project Organizers
For questions, the Project Organizers.
YSI Webinar
Indian Capitalism from the Field
This session of the webinar series will feature Prof. Barbara Harriss-White. She is the Emeritus Professor of Development Studies, Emeritus Fellow of Wolfson College , Oxford University and a Visiting professor at JNU.
Abstract
While Polanyi argued that a society dominated by market exchange – market society – was a dehumanised contradiction in terms, both Marxist and neo-classical economics have modelled the logics of capitalism and of markets in pure terms. But pure markets and capitalism only exist in the forms of these models. Much effort has been expended on analysing 'actually existing' capitalism and 'real' markets which are found to be suffused with the institutions/ structures/ relations/politics which provide historical character. How have field studies help us to cope with the tensions between the general and the specific? This lecture will offer some reflections on this question.
Speaker's Bio
Barbara Harriss-White is Emeritus Professor of Development Studies, Emeritus Fellow of Wolfson College , Oxford University and a Visiting professor at JNU. Since 1969 when she drove from Cambridge to New Delhi, she has studied aspects of the Indian economy through fieldwork – on agriculture and its markets, on many dimensions of deprivation, on small town India, latterly on the economy as a waste-producing system and on the state.
She has published widely : latest books/special issues (2016) Middle India And Urban-Rural Development: Four Decades Of Change (New Delhi, Springer); (2019) (with Lucia Michelutti) The Wild East: Criminal Political Economies In South Asia (London, University College London Press – open access; (2020) (with Ajay Gandhi, Douglas Haynes and Sebastian Schwecke) Rethinking Markets In Modern India, (CUP); (2021) (with Sukhpal Singh and Lakwinder Singh, Agricultural Market Reforms And Farmer Protests In India In The Context Of Agrarian Crisis In South Asia (Millennial Asia Special Issue 12(3)).
She supervised 40 PhDs and 40 post docs, directed Oxford's Queen Elizabeth House and was founder-director of Oxford's Contemporary South Asian Studies Programme. Restricted during the covid years, she has been active in Teachers against the Climate Crisis, a group of university teachers working out of Delhi.
Format
Prof. Barbara Harriss-White will be speaking for the first 45 minutes. We will then be holding a Q&A Session.
This session is part of the larger project:
Season II Dissecting Capitalism: Its past, present and future
This series aims to explore the tenets of capitalism over the fabric of time and examine its influence on the global economy and social classes.
More information on Season I
Recording
You must login to see recordings from this webinar.
Time & Date
Start: July 29 2022, 13:00*
Duration: 90 minutes
*Time is displayed in your local time zone (Africa/Abidjan).
Presenters
Barbara Harriss-White
Prof.