Dissecting capitalism: Season II
YSI webinar series on dissecting capitalism
April 2022 - August 2022
Season II of the series aims to further explore the tenets of capitalism over time & examine its influence on the global economy and social classes.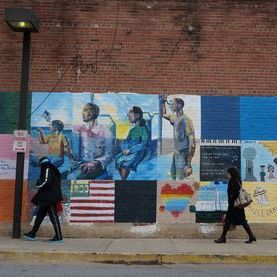 Webinar Series
Description
Welcome to Season II of "Dissecting capitalism: Its past, present and future"!
This project aims to organise a webinar series on the dominant ideology/economic system - capitalism. In our living memory, the financial crisis was first to remind us of the limitations of existing socio-economic system built upon the capitalistic foundations. With the beginning of the 2020s and the emergence of the COVID-19 pandemic, and the devastating war in Ukraine along with decades-old wars in the middle-east and Africa, economists and social scientists have started to study capitalism with different ontological lenses and empirical data. During this once in a century pandemic, the financial markets have continued their historic rise, in the presence of rising poverty, inequality and systemic disarray around the world. The dominant socio-economic system is somewhat failing to respond adequately to any large-scale crisis. As a result, we question the strengths and limitations of capitalism more than ever. It has become a common point of discussion whether the current capitalist society is the best economic system for all. Another point of discussion is the reforms needed for capitalism to ensure socio-economic welfare.
With several channels of discussion on various platforms amongst people of all backgrounds, it has become a common endeavour of the economists and social scientists to attempt to "rethink" or "dissect" capitalism to analyse the gaping flaws of capitalism in its present form and to suggest means of reform and transformation. This webinar series brings together distinguished scholars of economics, philosophy, social policy and law to dissect capitalism with their unique theoretical and empirical lenses.
Format:
The presentation(s) will be typically 45 minutes long, followed by 20-40 minutes of discussion and Q&As.
More information on Season I
UPCOMING EVENTS
PAST EVENTS
Project Organizers
For questions, the Project Organizers.
YSI Webinar
Government and grains
The full title of the lecture is Government and grains: re-examining the historical relationship between nation states and economic security
This session of the webinar series will feature Prof. Shailaja Fennell. She is Professor of Regional Transformation and Economic Security, Department of Land Economy, University of Cambridge.
Abstract
The provision of grain by national governments is a legacy long-rooted in the history of the nation state in Asia. The national struggles that ensued in the twentieth century provided a new context for the privileging of cereal policy as national governments saw feeding their populations as a feature that distinguished them from colonial and therefore uncaring administrations.The result of government policy managing the supply of food grains through agricultural subsidies is the subject of heated debate in recent decades. While advanced capitalist countries are vociferous in demanding free trade with regard to food products from developing countries, they are fiercely protective of the livelihoods of their own farmers.
This talk will contrast the emphasis on descriptions of hunger and death associated with famines, is contrasted with the narratives of productivity of food production, to show that there was unsubstantiated equivalence between food availability and economic security. The presentation will then move on to discussing an alternative framework where there is an longstanding emphasis on sustainability of agro-ecological zones instead of short-term thinking based on notions of comparative advantage. It concludes that such a framework is more effective for understanding the divergent pathways of capitalist accumulation and farmer impoverishments that uncomfortably coexist in many Asian economies today.
Speaker's Bio
Professor Shailaja Fennell is Professor of Regional Transformation and Economic Security, Department of Land Economy, University of Cambridge. Her research has focussed on institutional reform and collective action, food production and rural development; gender norms and gender gaps in development interventions, and provision of public goods and the role of partnerships. She has led on international research programmes in Asia and Africa: on TIGR2ESS, a UKRI funded research programme (2018-2022) to study how to improve crop productivity and water use, identify appropriate crops and farming practices for sustainable rural development in India: , on MillNeti, a sister research programme (2019-2021) that is focussed on advancing biofortified millets to reduce iron deficiency of people living in Ethiopia and The Gambia; on an ASEAN funded project (2019-2021), leading a core team responsible for designing the framework, commissioning experts, and compiling the latest research to deliver the first ASEAN Development Outlook that focuses on policies to ensure inclusion and sustainability in South-East Asia. She is co-founder of the Forgotten Crops Society (established in 2021), a professional association across academia, corporates and civil society to advance research and development for all major, under-researched, and forgotten crops so that food security is achieved, and livelihoods are improved.
Format
Prof. Shailaja Fennell will be speaking for the first 45 minutes. We will then be holding a Q&A Session.
This session is part of the larger project:
Season II Dissecting Capitalism: Its past, present and future
This series aims to explore the tenets of capitalism over the fabric of time and examine its influence on the global economy and social classes.
More information on Season I
Recording
You must login to see recordings from this webinar.
Time & Date
Start: May 20 2022, 13:00*
Duration: 90 minutes
*Time is displayed in your local time zone (Africa/Abidjan).
Presenters
Shailaja Fennell
Professor