Dissecting capitalism: Season II
YSI webinar series on dissecting capitalism
April 2022 - August 2022
Season II of the series aims to further explore the tenets of capitalism over time & examine its influence on the global economy and social classes.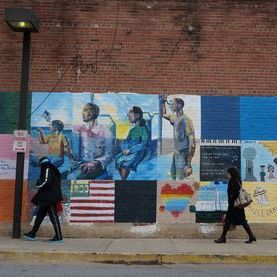 Webinar Series
Description
Welcome to Season II of "Dissecting capitalism: Its past, present and future"!
This project aims to organise a webinar series on the dominant ideology/economic system - capitalism. In our living memory, the financial crisis was first to remind us of the limitations of existing socio-economic system built upon the capitalistic foundations. With the beginning of the 2020s and the emergence of the COVID-19 pandemic, and the devastating war in Ukraine along with decades-old wars in the middle-east and Africa, economists and social scientists have started to study capitalism with different ontological lenses and empirical data. During this once in a century pandemic, the financial markets have continued their historic rise, in the presence of rising poverty, inequality and systemic disarray around the world. The dominant socio-economic system is somewhat failing to respond adequately to any large-scale crisis. As a result, we question the strengths and limitations of capitalism more than ever. It has become a common point of discussion whether the current capitalist society is the best economic system for all. Another point of discussion is the reforms needed for capitalism to ensure socio-economic welfare.
With several channels of discussion on various platforms amongst people of all backgrounds, it has become a common endeavour of the economists and social scientists to attempt to "rethink" or "dissect" capitalism to analyse the gaping flaws of capitalism in its present form and to suggest means of reform and transformation. This webinar series brings together distinguished scholars of economics, philosophy, social policy and law to dissect capitalism with their unique theoretical and empirical lenses.
Format:
The presentation(s) will be typically 45 minutes long, followed by 20-40 minutes of discussion and Q&As.
More information on Season I
UPCOMING EVENTS
PAST EVENTS
Project Organizers
For questions, the Project Organizers.
YSI Webinar
Expulsions: The Rise of Extractive Logics in our Economies and Societies
This session of the webinar series will feature Prof. Saskia Sassen. She is the Robert S. Lynd Professor of Sociology at the Columbia University, New York City.
Abstract
Among the strong patterns of the post 1980s period in so called Western Economies is a mix of economic and political vectors marked or shaped by extractive logics. We can find such extractive logics in entities as diverse as mining and facebook. The rise of such extractive logics is partial, but sufficiently powerful to have altered key features of our economies and societies. For instance, when mass consumption was the shaping sector of our economies (until about the 1980s) even the nastiest corporations wanted the sons and daughters of their clients to do better than their parents, so they would consume more. And they often supported government initiatives that transferred money to households directly or indirectly.
This began to change with the privatisations, deregulations, and rise of finance and financialization in the 1980s. One way of understanding this better is to emphasize the extractive character of the leading economic sectors. Thus, for instance, how did Google make its first billion so fast and so unencumbered by all kinds of traditional constraints? one factor was that it got information about all residents for free and then sold it to business sectors.
In my reading, this is one instance of what I refer to as an extractive logic. A second aspect I want to emphasize is the extent to which our major categories of analysis do not help us to track the trajectories of that which is expelled. To a large extent, these categories were developed when mass consumption was dominant and more and more people and households became part of that mass consumption logic. But since the 1980s this dominance of mass consumption weakened and other logics became dominant. One case is the financialization of a rapidly growing range of material and immaterial elements in our political economies.
Speaker's Bio
Saskia Sassen is the Robert S. Lynd Professor of Sociology and Co-Chairs The Committee on Global Thought, Columbia University. Her recent books are Territory, Authority, Rights: From Medieval to Global Assemblages (Princeton University Press 2008), A Sociology of Globalization (W. W. Norton 2007), and the 4th fully updated edition of Cities in a World Economy (Sage 2011). The Global City came out in a new fully updated edition in 2001. Her books are translated into twenty-one languages. She is currently working on When Territory Exits Existing Frameworks (Under contract with Harvard University Press). She contributes regularly to OpenDemocracy and The Huffington Post.
Format
Prof. Saskia Sassen will be speaking for the first 45 minutes. We will then be holding a Q&A Session.
This session is part of the larger project:
Season II Dissecting Capitalism: Its past, present and future
This series aims to explore the tenets of capitalism over the fabric of time and examine its influence on the global economy and social classes.
More information on Season I
Recording
You must login to see recordings from this webinar.
Time & Date
Start: May 26 2022, 14:00*
Duration: 90 minutes
*Time is displayed in your local time zone (Africa/Abidjan).