Dissecting capitalism: Season II
YSI webinar series on dissecting capitalism
April 2022 - August 2022
Season II of the series aims to further explore the tenets of capitalism over time & examine its influence on the global economy and social classes.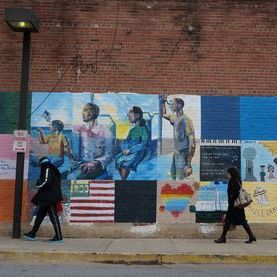 Webinar Series
Description
Welcome to Season II of "Dissecting capitalism: Its past, present and future"!
This project aims to organise a webinar series on the dominant ideology/economic system - capitalism. In our living memory, the financial crisis was first to remind us of the limitations of existing socio-economic system built upon the capitalistic foundations. With the beginning of the 2020s and the emergence of the COVID-19 pandemic, and the devastating war in Ukraine along with decades-old wars in the middle-east and Africa, economists and social scientists have started to study capitalism with different ontological lenses and empirical data. During this once in a century pandemic, the financial markets have continued their historic rise, in the presence of rising poverty, inequality and systemic disarray around the world. The dominant socio-economic system is somewhat failing to respond adequately to any large-scale crisis. As a result, we question the strengths and limitations of capitalism more than ever. It has become a common point of discussion whether the current capitalist society is the best economic system for all. Another point of discussion is the reforms needed for capitalism to ensure socio-economic welfare.
With several channels of discussion on various platforms amongst people of all backgrounds, it has become a common endeavour of the economists and social scientists to attempt to "rethink" or "dissect" capitalism to analyse the gaping flaws of capitalism in its present form and to suggest means of reform and transformation. This webinar series brings together distinguished scholars of economics, philosophy, social policy and law to dissect capitalism with their unique theoretical and empirical lenses.
Format:
The presentation(s) will be typically 45 minutes long, followed by 20-40 minutes of discussion and Q&As.
More information on Season I
UPCOMING EVENTS
PAST EVENTS
Project Organizers
For questions, the Project Organizers.
YSI Webinar
Neo-liberalism and the Abridgement of Freedom
This session of the webinar series will feature Prof. Prabhat Patnaik. He is is former professor of economics at Jawaharlal Nehru University (JNU), Delhi, India and currently Professor Emeritus of the same.
Abstract
Neo-liberalism entails the coexistence of globalized capital, including finance, with a nation-state. In such a scenario the nation-state is compelled to accede to the demands of globalized finance for fear that otherwise the "confidence of investors" in the economy will be undermined and finance will move elsewhere en masse causing a crisis. This is why all political parties in a country that dare not look beyond a neo-liberal regime pursue more or less the same economic agenda, which means a substitution of the sovereignty of the people by the sovereignty of globalized finance, and hence an abridgement of democracy.
Speaker's Bio
Prabhat Patnaik is a highly respected Indian political economist known particularly for his advocacy of measures to directly improve the lives of the poor.
He was born in 1945 in Orissa, on the eastern coast of India and after initial schooling in his home town, he moved in 1957 to Daly College, Indore, a public school in central India, on a Government of India Merit Scholarship. Thereafter he obtained a scholarship to study at St Stephen's College, Delhi, where he completed BA (Honours) and MA degrees in Economics.
He joined the Faculty of Economics and Politics of the University of Cambridge, UK in 1969 and was elected a Fellow of Clare College, Cambridge. In 1974 he returned to India as an Associate Professor at the newly established Centre for Economic Studies and Planning (CESP) at theJawaharlal Nehru University (JNU), New Delhi. He became a Professor at the Centre in 1983 and continued till his retirement.
His specialization is Macroeconomics and Political Economy, areas in which he has written a number of books and articles. His books include Time, Inflation and Growth (1988), Economics and Egalitarianism (1990), Whatever Happened to Imperialism and Other Essays (1995), Accumulation and Stability Under Capitalism (1997), and The Retreat to Unfreedom (2003). Also he has been the editor of Social Scientist, which under his stewardship has become a highly effective vehicle for progressive ideas and fertile research.
He was part of a high-power task force of the United Nations (U.N.) to recommend reform measures for the global financial system. Chaired by Joseph Stiglitz, the other members were Belgian sociologist Francois Houtart and Ecuador's Minister for Economic Policy Pedro Paez.
He regularly writes his blog on the IDEAs and several opinion articles on newspapers, including, The Indian Express, and Frontline.
Format
Prof. Prabhat Patnaik will be speaking for the first 45 minutes. We will then be holding a Q&A Session.
This session is part of the larger project:
Season II Dissecting Capitalism: Its past, present and future
This series aims to explore the tenets of capitalism over the fabric of time and examine its influence on the global economy and social classes.
More information on Season I
Recording
You must login to see recordings from this webinar.
Time & Date
Start: August 12 2022, 13:00*
Duration: 90 minutes
*Time is displayed in your local time zone (Africa/Abidjan).