The Crucial Role of Women within Heterodox economics: insights from LATAM
YSI Workshop in the III ICHE
November 16 - 18 2022
This workshop will feature four Latin American researchers. They will discuss Latin American womens role in the heterodoxy community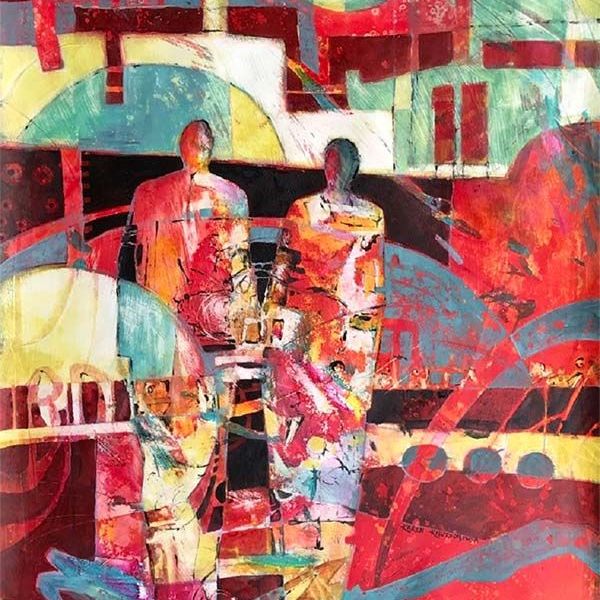 Workshop
Economics is a social science where women's work has been mostly disregarded since its very foundation. Activities related to care, usually performed by women, are taken out of the picture or assumed as a given. Thus, necessary chores to the reproduction of the economy are taken for granted and not much discussion about it is carried out. Also, women's work within the profession shows a high level of inequality. The data show the low participation of women in economics; for instance, only 15% of full professors in the U.S. are women; in Latin America, the figures are closer or even worser. Conversely, within the heterodox community there has been a partial opposite tendency thanks to the contributions of authors and activist such as Frances Perkins, Hellen Keller, Rosa Luxemburg, Joan Robinson, Suzanne De Brunhoff, Susan Strange, Sadie Tanner Mossell Alexander, Maria da Conceição Tavares, among many others.
Nowadays, other female heterodox economists are under the spotlight because their advances in economic theory and policy. To mention only a few: Mariana Mazzucato's work on the importance of the State's role in developing economies; the insights by Stephanie Kelton on Modern Money Theory; Pavlina Tcherneva's work on job guarantee programs; Nacy Folbre's work on feminist economics; Jayati Ghosh's insights on the development and gender economics; to mention only a few out of a long list.
Thus, we believe it is important to deepen the need to recognize the role of women in heterodox economics, and of course also to highlight the role of Latin American women in this field.
On November 16, 17 and 18, the Third International Conference in Heterodox Economics: the Crucial Role of Women within the Heterodox Economics Community will be held at the National University of Colombia (UNAL) . This event aims to be a space for the dissemination and interaction between young researchers, teachers, and heterodox academics from around the world and particularly from Latin America.
The Latin American and the Gender & Economics Working Group of YSI, jointly with the Grupo de Socioeconomia, Instituciones y Desarollo (GSEID), is pleased to invite you to submit your manuscript. We encourage submission that broadly fall within the topics of the conference (see below), such as:
Womens's work and their importance in the socio-economic reproduction of the system;
Female economists' "forgotten" work;
Macroeconomic of gender inequality;
Job Guarantee Programs and their impact on the community and women's status;
The role of the arts and artists under a heterodox approach;
Economic policy and the environment;
Heterodox microeconomics;
Decolonizing the economic discipline;
Monetary policy and its impact on inequality;
Heterodox economics and modeling;
Heterodox theories of economic growth;
Studies about dependencies and the Global South;
Economic history and economic thought.
The YSI workshop would be held on the first day of the Conference, with a panel event which will feature 4 Latin American keynotes speakers (Gabriela Marzonetto, Julia Torracca and Florencia Medici, among others). Moreover, the papers approved for participation in the Young Scholars Workshop will receive comments from the four keynotes. Selected Young Scholars from within and outside Colombia may be eligible for partial travel stipends.
Submission Details:
Submission of articles and abstracts: October 7, 2022;
Submission of accepted papers: November 4, 2022;
The papers can be written in English or Spanish with a maximum extension of 8000-13000 words;
The abstracts and accepted papers should be sent to: gruposeid@unal.edu.co
When submitting individual articles, the following information should be reported:

Abstract (max. 300 words);
Authors names, institutional affiliation, academic level and email;

Young Scholars interested in receiving support from YSI should also specify it in the email;
No more than two (2) papers are allowed per author.
Time & Date
Start: November 16 2022
End: November 18 2022
Presenters
Julia Torracca
Rio de Janeiro, Brazil
Avenida Carrera 30, Bogotá
Working groups
Latin America

Gender and Economics
Project Organizers


For questions, the Project Organizers.