REPLICATE REPLICATE - HOW YOU CAN TAKE PART
YSI Webinar on Replication
August 2022 - March 2023
Replicating Empirical Studies in Economics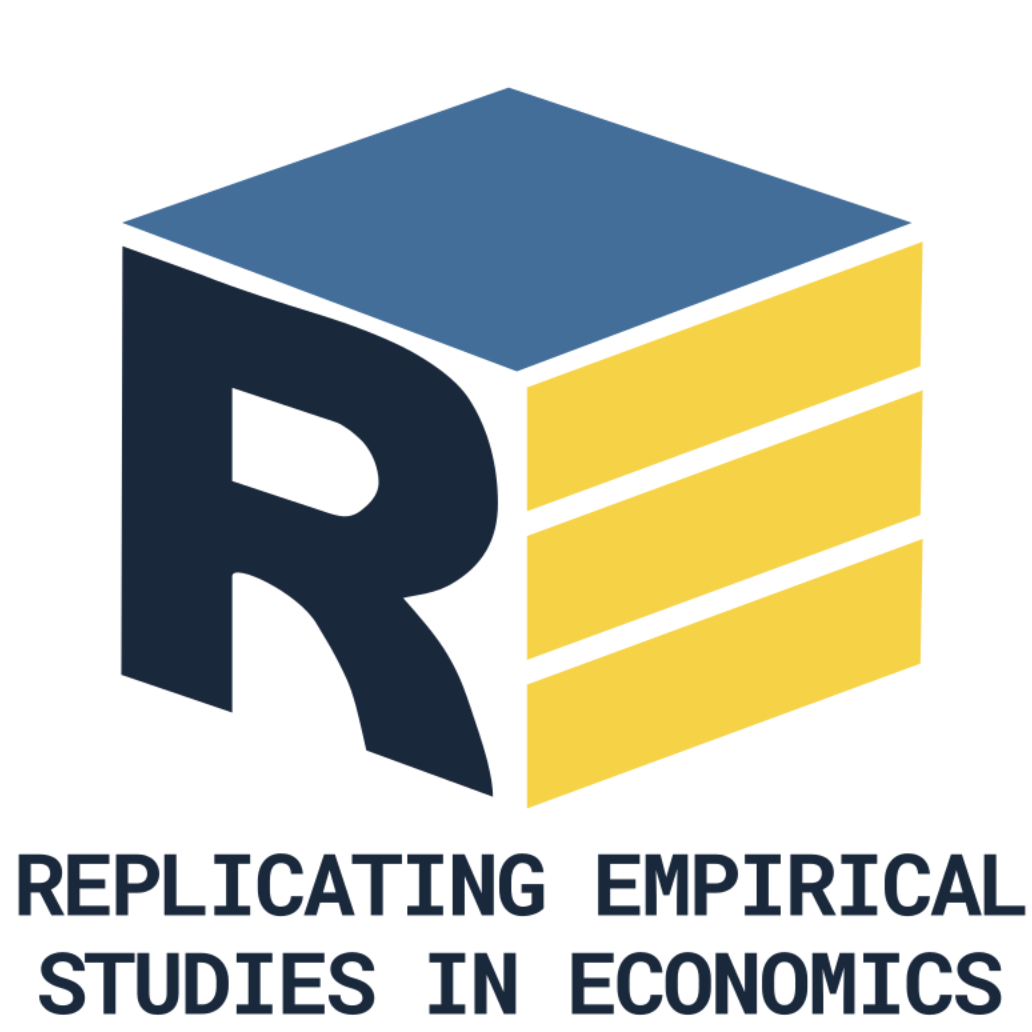 Webinar Series
Description
Have you ever wondered if the results presented in an article or a study you read were correct? Have you ever wondered how the choice of methodology or data can influence results?
IN A JOINT INITIATIVE, ReplicationWiki, Project Teaching Integrity in Empirical Research (TIER), the Philosophy of Economics Working Group (INET-YSI) and the Institute for New Economics Thinking-Education Platform (INET.ED) welcome you to the world of replication supported by experienced instructors.
THE GOAL of the Webinar is to allow each participant to access lectures by replication experts and live Q&A while having a hands-on experience by replicating one study. Also, instructors can reduce their workload by using the webinar's materials for their teaching.
REPLICATION IS IMPORTANT BECAUSE it scientifically reinforces the validity of methodologies and results. In a wide sense it can also be used to check generalizability of results using data that is updated or from different places, and it can help to check previous research using improved or alternative methods.
WE ENCOURAGE students from all levels, PostDocs, lecturers, junior professors to participate. Any social sciences background is welcome: economics, political science, sociology etc, as we will have lectures by experts from different areas who work on replication. No prior knowledge of replication is needed and you don't need to master any specific software.
HOW CAN YOU PARTICIPATE: 3 SIMPLE STEPS
1) BEFORE THE WEBINAR: SELECT A STUDY
Write a four-sentence summary of which study (or studies) you want to replicate and why. Add how would you like to replicate it (with the same data and code as in the original or do you want to deviate?) and specify the availability of replication material. DEADLINE FOR SUBMISSION OF YOUR REPLICATION PLAN: August 15 and send it to replication@uni-goettingen.de
Keep in mind: you can do this on your own or you can challenge one or more friend(s)/ colleague(s) to do it with you
---
2) DURING THE WEBINAR: ACTIVELY ENGAGE
One week before each presentation at the latest a video lecture recorded by an expert will be available. LIVE Q&A sessions will take place at the Philosophy of Economics Working Group in order to discuss its content. Those who cannot make the live sessions can still contribute questions on the respective ReplicationWiki pages, also beforehand
Participants are invited to present their own replication results both in live sessions and on the ReplicationWiki where they will be discussed and open to mutual peer review
Additionally, to help you successfully accomplish your own replication study, all experts are available to advise you on the best way to move forward. Make the most of it!
---
3) AFTER THE WEBINAR: A CERTIFICATE AND A PUBLICATION
"The International Journal of Pluralism and Economics Education" kindly offered to PUBLISH a special issue on the webinar. If you complete your replication study we offer help to publish it either in the special issue, the journal of your choice or in a book to be edited after the Webinar
The Webinar features around 10 expert sessions plus the student presentations (September-December 2022) and if you are replicating a study, share your results and participate in at least 50% of all Q&A sessions, you will be awarded a CERTIFICATE of completion
---
This means that in a best-case scenario you can end the Webinar with a certificate, a replication study (prepared with the support of an expert in our research area), and, a publication.
More information about upcoming sessions already available HERE!
UPCOMING EVENTS
PAST EVENTS
Project Organizers

For questions, the Project Organizers.
YSI Webinar
S4: Advice and Information on Computational Reproductions
WEBINAR REPLICATE REPLICATE: HOW YOU CAN TAKE PART
SESSION 4: Advice and Information on Computational Reproductions: Students May Find Them Messier Than Expected
Drawing on experience teaching and conducting replications this talk focuses on the most basic form of replication: the computational reproduction. This means simply trying to reproduce the numerical results of a previous study using the same data and statistical routines from that study. As it turns out, there are many potential pitfalls that come from both the original study and the replicator, that could lead to different results. Different computing environments or data versioning and formatting are also culprits.
This talk reviews these pitfalls using examples from published literature and several attempts across disciplines to computationally reproduce findings published in journals. It also reports results from a crowdsourced replication, where eighty-five independent teams attempted a computational replication of results reported in an original study that is central to economics and many other disciplines on the links between policy preferences and immigration. Although when teams had the original data and code they were able to achieve a high rate of similar results (95.7%), a random half of teams did not get the original code and struggled (89.3%). What was more surprising was that exact numerical reproductions to the second decimal place were far less common (76.9% and 48.1%). This has wider implications for science obviously, but it should serve as a lesson for students using replication that things are not a clean cut as one might hope. (full paper on the crowdsourced study).
Please watch the pre-recorded video for this session here. The live session will then focus on discussion.
For discussion please use the session's page on the ReplicationWiki.
SHORT BIO
Nate Breznau, Postdoctoral Fellow at the University of Bremen. Researcher at the Comparative Research Center "The Global Dynamics of Social Policy". Principal Investigator of the research project, "The Reciprocal Relationship of Public Opinion and Social Policy". Principal Investigator of "The Crowdsourced Replication Initiative". Open Science advocate. Open Science Fellow at Wikimedia with the project, "Giving the Results back to the Crowd". User of preprints. Crowdsourcing and Mertonian-norm advocate. Author of the open science and crowdsourcing blog "Crowdid".
Recording
You must login to see recordings from this webinar.
Time & Date
Start: October 13 2022, 16:00*
Duration: 90 minutes
*Time is displayed in your local time zone (Africa/Abidjan).
Presenters
Nate Breznau
Postdoctoral Fellow at the University of Bremen (DE)