REPLICATE REPLICATE - HOW YOU CAN TAKE PART
YSI Webinar on Replication
August 2022 - March 2023
Replicating Empirical Studies in Economics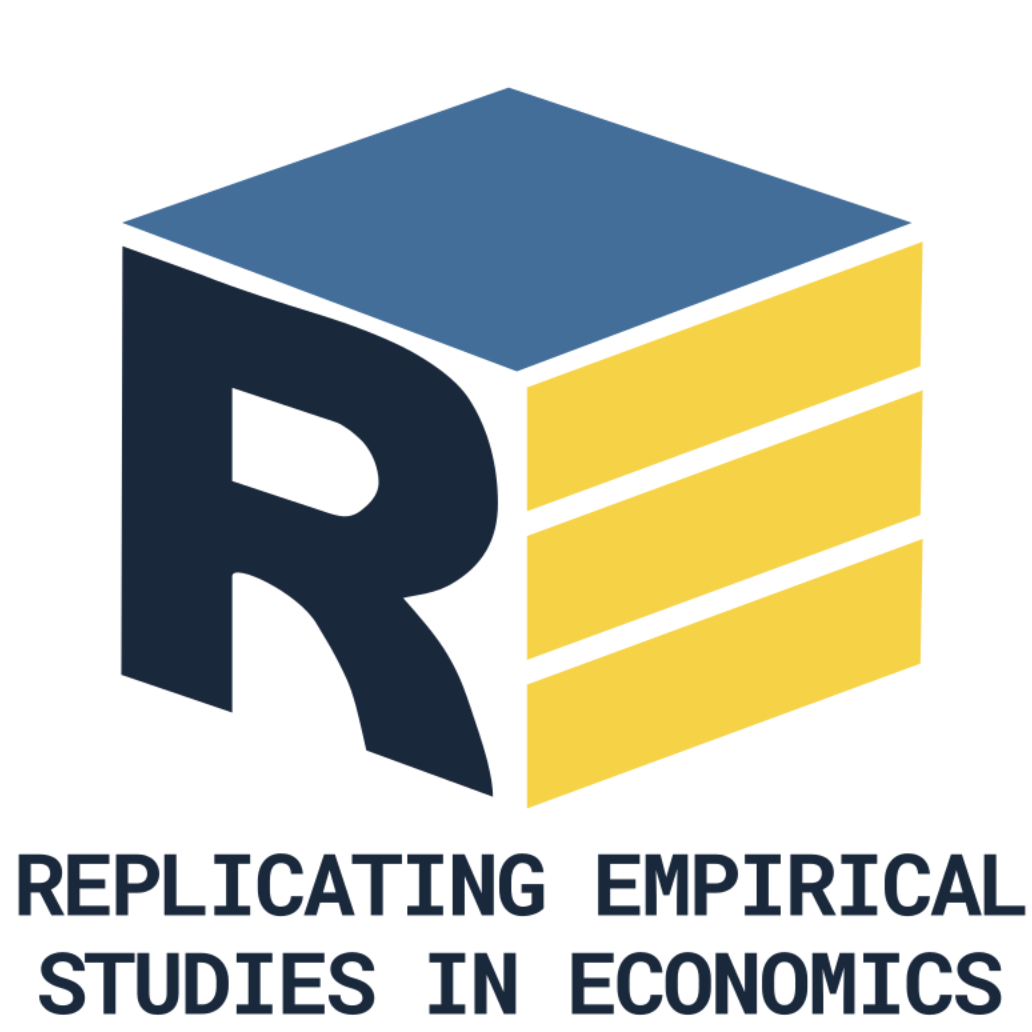 Webinar Series
Description
Have you ever wondered if the results presented in an article or a study you read were correct? Have you ever wondered how the choice of methodology or data can influence results?
IN A JOINT INITIATIVE, ReplicationWiki, Project Teaching Integrity in Empirical Research (TIER), the Philosophy of Economics Working Group (INET-YSI) and the Institute for New Economics Thinking-Education Platform (INET.ED) welcome you to the world of replication supported by experienced instructors.
THE GOAL of the Webinar is to allow each participant to access lectures by replication experts and live Q&A while having a hands-on experience by replicating one study. Also, instructors can reduce their workload by using the webinar's materials for their teaching.
REPLICATION IS IMPORTANT BECAUSE it scientifically reinforces the validity of methodologies and results. In a wide sense it can also be used to check generalizability of results using data that is updated or from different places, and it can help to check previous research using improved or alternative methods.
WE ENCOURAGE students from all levels, PostDocs, lecturers, junior professors to participate. Any social sciences background is welcome: economics, political science, sociology etc, as we will have lectures by experts from different areas who work on replication. No prior knowledge of replication is needed and you don't need to master any specific software.
HOW CAN YOU PARTICIPATE: 3 SIMPLE STEPS
1) BEFORE THE WEBINAR: SELECT A STUDY
Write a four-sentence summary of which study (or studies) you want to replicate and why. Add how would you like to replicate it (with the same data and code as in the original or do you want to deviate?) and specify the availability of replication material. DEADLINE FOR SUBMISSION OF YOUR REPLICATION PLAN: August 15 and send it to replication@uni-goettingen.de
Keep in mind: you can do this on your own or you can challenge one or more friend(s)/ colleague(s) to do it with you
---
2) DURING THE WEBINAR: ACTIVELY ENGAGE
One week before each presentation at the latest a video lecture recorded by an expert will be available. LIVE Q&A sessions will take place at the Philosophy of Economics Working Group in order to discuss its content. Those who cannot make the live sessions can still contribute questions on the respective ReplicationWiki pages, also beforehand
Participants are invited to present their own replication results both in live sessions and on the ReplicationWiki where they will be discussed and open to mutual peer review
Additionally, to help you successfully accomplish your own replication study, all experts are available to advise you on the best way to move forward. Make the most of it!
---
3) AFTER THE WEBINAR: A CERTIFICATE AND A PUBLICATION
"The International Journal of Pluralism and Economics Education" kindly offered to PUBLISH a special issue on the webinar. If you complete your replication study we offer help to publish it either in the special issue, the journal of your choice or in a book to be edited after the Webinar
The Webinar features around 10 expert sessions plus the student presentations (September-December 2022) and if you are replicating a study, share your results and participate in at least 50% of all Q&A sessions, you will be awarded a CERTIFICATE of completion
---
This means that in a best-case scenario you can end the Webinar with a certificate, a replication study (prepared with the support of an expert in our research area), and, a publication.
More information about upcoming sessions already available HERE!
UPCOMING EVENTS
PAST EVENTS
Project Organizers

For questions, the Project Organizers.
YSI Webinar
S9: Student Replication on Minimum Wage in Latin America
SESSION 9: STUDENT REPLICATION ON MINIMUM WAGE IN LATIN AMERICA
Presentation by Oscar Jaramillo (Torcuato de Tella University, Buenos Aires)
Dec 1, 2022 at 12pm Colorado (US)/ 2pm Quito (EC), Bogotá (CO) New York (US)/ 4pm Buenos Aires (AR)/ 7pm Lisbon (PT)/ 8pm Berlin (DE)
ARTICLE BEING REPLICATED: Orlando J.Sotomayor (2021), "Can the minimum wage reduce poverty and inequality in the developing world? Evidence from Brazil", World Development 138, https://doi.org/10.1016/j.worlddev.2020.105182
ABSTRACT: "Even though there is growing social support for higher minimum wages as anti-poverty policy tools, very little is known about their effectiveness in reducing poverty or inequality in the developing world. Latin America's largest economy offers a fertile setting for shedding light on the issue, in being a large and data-rich country where frequent increases in the minimum wage can allow for direct estimation of influence on the distribution of income." (Sotomayor 2021)
Considering this to be an important question, this replication will use data from Ecuador incorporating some changes. To understand the developing world, we need more evidence from different countries. Since the 2000s, in Latin America, minimum wage increase was an economic tool frequently used and we should try to better understand the relationship between this policy and poverty in all Latin America countries.
The replication progress will be presented by Oscar, we will discuss the results so far and how to continue.
SHORT BIO
Oscar Jaramillo is an economist from Central University of Ecuador, currently studying for a Master's degree in economics at Torcuato de Tella University in Argentina.
For discussion please use the session's page on the ReplicationWiki.
Recording
You must login to see recordings from this webinar.
Time & Date
Start: December 1 2022, 19:00*
Duration: 60 minutes
*Time is displayed in your local time zone (Africa/Abidjan).
Presenters
Oscar Jaramillo
Quito, Ecuador