REPLICATE REPLICATE - HOW YOU CAN TAKE PART
YSI Webinar on Replication
August 2022 - March 2023
Replicating Empirical Studies in Economics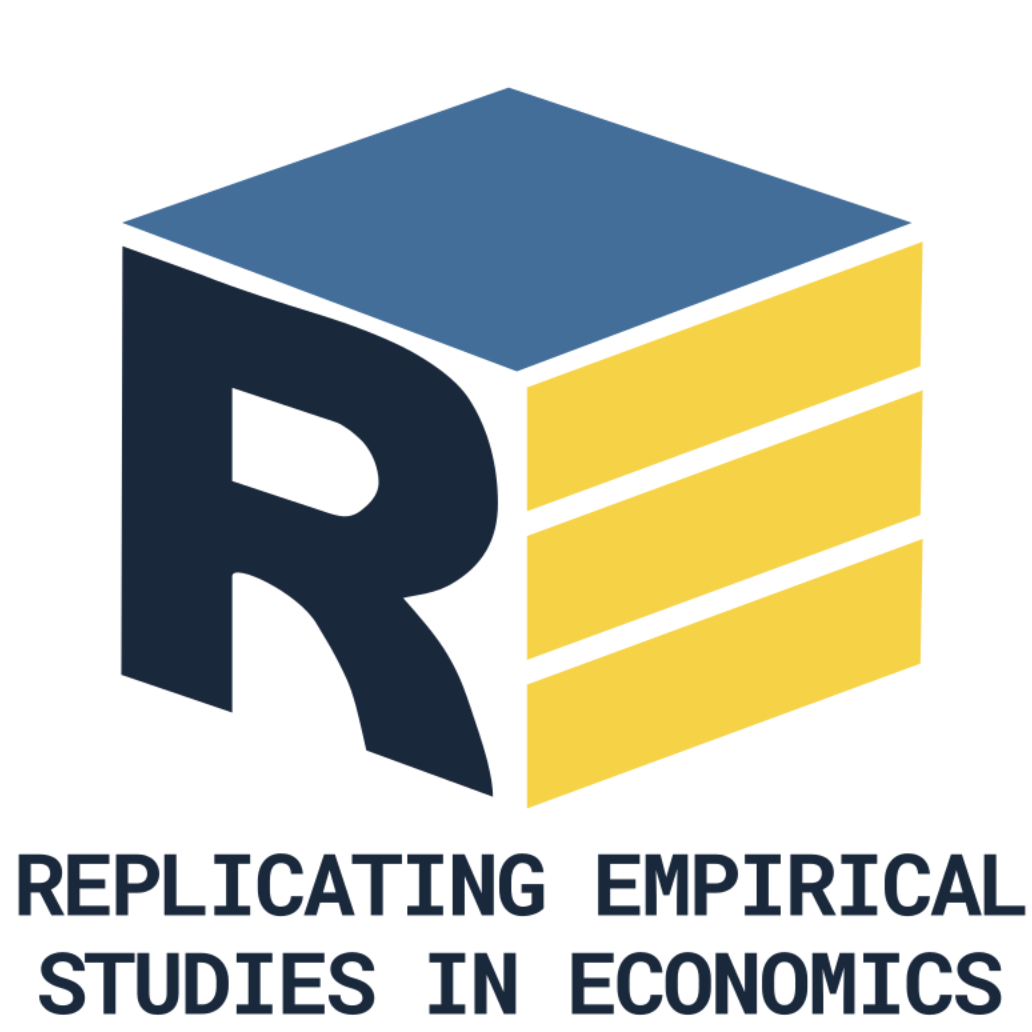 Webinar Series
Description
Have you ever wondered if the results presented in an article or a study you read were correct? Have you ever wondered how the choice of methodology or data can influence results?
IN A JOINT INITIATIVE, ReplicationWiki, Project Teaching Integrity in Empirical Research (TIER), the Philosophy of Economics Working Group (INET-YSI) and the Institute for New Economics Thinking-Education Platform (INET.ED) welcome you to the world of replication supported by experienced instructors.
THE GOAL of the Webinar is to allow each participant to access lectures by replication experts and live Q&A while having a hands-on experience by replicating one study. Also, instructors can reduce their workload by using the webinar's materials for their teaching.
REPLICATION IS IMPORTANT BECAUSE it scientifically reinforces the validity of methodologies and results. In a wide sense it can also be used to check generalizability of results using data that is updated or from different places, and it can help to check previous research using improved or alternative methods.
WE ENCOURAGE students from all levels, PostDocs, lecturers, junior professors to participate. Any social sciences background is welcome: economics, political science, sociology etc, as we will have lectures by experts from different areas who work on replication. No prior knowledge of replication is needed and you don't need to master any specific software.
HOW CAN YOU PARTICIPATE: 3 SIMPLE STEPS
1) BEFORE THE WEBINAR: SELECT A STUDY
Write a four-sentence summary of which study (or studies) you want to replicate and why. Add how would you like to replicate it (with the same data and code as in the original or do you want to deviate?) and specify the availability of replication material. DEADLINE FOR SUBMISSION OF YOUR REPLICATION PLAN: August 15 and send it to replication@uni-goettingen.de
Keep in mind: you can do this on your own or you can challenge one or more friend(s)/ colleague(s) to do it with you
---
2) DURING THE WEBINAR: ACTIVELY ENGAGE
One week before each presentation at the latest a video lecture recorded by an expert will be available. LIVE Q&A sessions will take place at the Philosophy of Economics Working Group in order to discuss its content. Those who cannot make the live sessions can still contribute questions on the respective ReplicationWiki pages, also beforehand
Participants are invited to present their own replication results both in live sessions and on the ReplicationWiki where they will be discussed and open to mutual peer review
Additionally, to help you successfully accomplish your own replication study, all experts are available to advise you on the best way to move forward. Make the most of it!
---
3) AFTER THE WEBINAR: A CERTIFICATE AND A PUBLICATION
"The International Journal of Pluralism and Economics Education" kindly offered to PUBLISH a special issue on the webinar. If you complete your replication study we offer help to publish it either in the special issue, the journal of your choice or in a book to be edited after the Webinar
The Webinar features around 10 expert sessions plus the student presentations (September-December 2022) and if you are replicating a study, share your results and participate in at least 50% of all Q&A sessions, you will be awarded a CERTIFICATE of completion
---
This means that in a best-case scenario you can end the Webinar with a certificate, a replication study (prepared with the support of an expert in our research area), and, a publication.
More information about upcoming sessions already available HERE!
UPCOMING EVENTS
PAST EVENTS
Project Organizers

For questions, the Project Organizers.
YSI Webinar
S12: Women's Participation in the Peace Process
WEBINAR REPLICATE REPLICATE: HOW YOU CAN TAKE PART
SESSION 12: Women's Participation in the Peace Process - Replication of Krause, Krause and Bränfors
March 16th (Thursday), New York & Bogotá 4pm; Lisbon 9pm; Paris 10pm; March 17th (Friday), 8am Sydney
In this session Lenka presents a replication of the 2018 article titled "Women's Participation in Peace Negotiations and the Durability of Peace" by Jana Krause, Werner Krause and Piia Bränfors. https://doi.org/10.1080/03050629.2018.1492386
Main reserach question: Does women's participation in the peace process lead to more peace?
You can watch the PRE-RECORDED VIDEO for this session HERE. The live session will be a Q&A focusing on discussion!
For a written discussion of the session, please use the session's page on the ReplicationWiki.
SHORT BIO
Lenka Olejníková, PhD, is a researcher and Sessional Academic at the School of Social Sciences at UNSW Sydney. Her research focuses on the utility and limitations of empirical modelling and the study of gender, utilising insights from statistics, philosophy of science, and feminist theory.
Recording
You must login to see recordings from this webinar.
Time & Date
Start: March 16 2023, 21:00*
Duration: 75 minutes
*Time is displayed in your local time zone (Africa/Abidjan).
Presenters
Lenka Olejníková
Researcher and Sessional Academic, University of New South Wales, Sydney, Australia