Understanding Economic Theory and Development in a Sraffian Framework
YSI International Workshop at HCU
November 19 - 21 2022
Engaging with Piero Sraffa's Contributions to Economic Theory and Development: On the Occasion of the 62nd anniversary of PCMC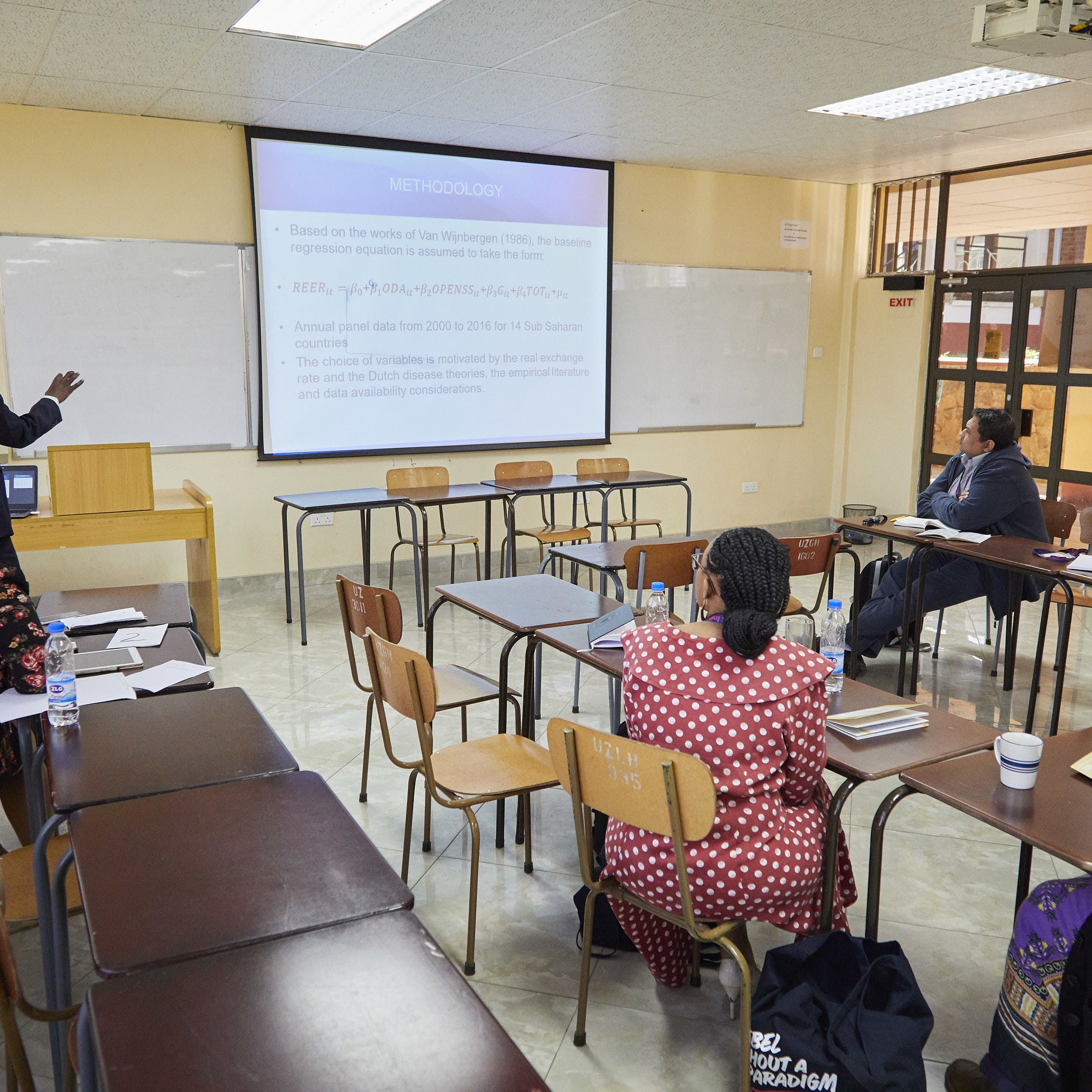 Workshop
Theme: Engaging with Piero Sraffa's Contributions to Economic Theory and Development: On the Occasion of the 62nd anniversary of Production of Commodities by Means of Commodities
Neoclassical economics continues to dominate contemporary economics teaching and research, despite the 2007 Global Financial Crisis posing a serious challenge to the Neoclassical understanding. While there have been several attempts to strengthen alternative approaches to economic theory post the crisis, the attempts have been limited and its impact has remained marginal. In this context, Sraffa's contribution and its further developments, along with the economic understandings by John Maynard Keynes and Michal Kalecki, offer a coherent theory of value and distribution and an alternative theory of output and economic growth that can be applied in the context of both advanced and developing economies. In the recent couple of decades, much work has been carried out in the areas of monetary economics, public economics, firm theory, capital theory, economic growth, environmental economics using a Sraffian framework. In this workshop, we will engage with Sraffa's contribution to economic theory and with works that analyze various economic questions in a Sraffian framework. Through this workshop, we will attempt to engage with the logical difficulties of mainstream neoclassical framework and with the Sraffian theory as an alternative framework for understanding contemporary economic processes and economic development.
YSI, in collaboration with University of Hyderabad, Hyderabad and Azim Premji University, Bengaluru, is organizing a two and half days long workshop on:
(i) Sraffa's contributions to the field of economic theory, notably, value theory and capital theory;
(ii) the influence of Sraffa's work on applied political economy, particularly in the developing countries; and
(iii) its relevance for enhancing our understanding of the path of economic development in developing economies.
The workshop invites applications from two sets of scholars – (a) the advanced-level graduate students, who have employed Sraffian framework in their own work (Stream 1) and (b) graduate students who wish to be introduced to Sraffian method of analysis in some detail and plan to employ the method in their future work (Stream 2). Therefore, on one hand, this workshop will provide a platform for Masters' and PhD students who employ Sraffian framework in their research to present their work and obtain feedback from senior scholars. On the other hand, the workshop will introduce graduate students to a Sraffian framework of analysis, who wish to employ in their future work. The Workshop will also invite a set of senior scholars who will deliver lectures on the theme of the workshop and engage with the young scholars. The workshop is particularly directed towards researchers and students with an interest in classical political economy (CPE), history of economic thought, and economic development from a CPE perspective.
Format of the workshop:
The workshop, on one hand, will be geared towards providing feedback to young scholars on their work, which employs a Sraffian framework of analysis, and, on the other hand, to introduce graduate students to Sraffian method of analysis that they can employ in their future work. The workshop will comprise of a set of plenary talks by invited scholars, a set of presentation by young scholars to present their work based on the theme and obtain valuable feedback from the senior scholars, and set of lectures to introduce Sraffian framework of analysis to young scholars who wish to learn the Sraffian method of analysis in order to apply it in their future work.
The invited speakers will draw from a pool of both senior and junior scholars.
How to apply?
Stream 1:
The young scholars applying for stream 1, i.e., advanced-level graduate students who wish to present their work that employs a Sraffian framework and get feedback from senior scholars need to submit an abstract by August 31st 2022.
• All papers must include an abstract of no more than 750 words.
• If selected, full articles must be submitted by the deadline for full paper submission.
Stream 2:
Graduate students who wish to be introduced to Sraffian method of analysis and plan to employ it in their future work need to submit a 700 to 1000 words-long letter of motivation by August 31st, 2022. The letter should specify their research interests and how this conference may be useful for them to develop their future work.
Important dates:
• Deadline for submission: 31st August 2022.
• Acceptances: 7th September 2022.
• Deadline for full papers: 10th November 2022.
Application for young scholars:
15 young scholars will be selected in response to a call for papers.
Venue:
The conference will be conducted in University of Hyderabad, Hyderabad, India.
Hospitality and bursary:
Stay for 3 nights
Accommodation will be offered to the selected young scholars
Meals during conference
Limited travel stipends available for young scholars based within India
YSI social event
Organizing Team:
Surbhi Kesar (YSI)
Thair Ahmad (YSI)
Limakumba Walling (University of Hyderabad)
Alex M. Thomas (Azim Premji University)
Please feel free to drop an email to thair.ahmad@krea.edu.in if you need any further information
Time & Date
Start: November 19 2022
End: November 21 2022
Project Organizers

For questions, the Project Organizers.