African Economic and Monetary Sovereignty: How to Delink?
YSI Roundtable @Economic&Monetary Sovereignty
October 25 - 29 2022
Lets discuss new ways of thinking about epistemologies, economic development theories and networks to strategic delink in Africa.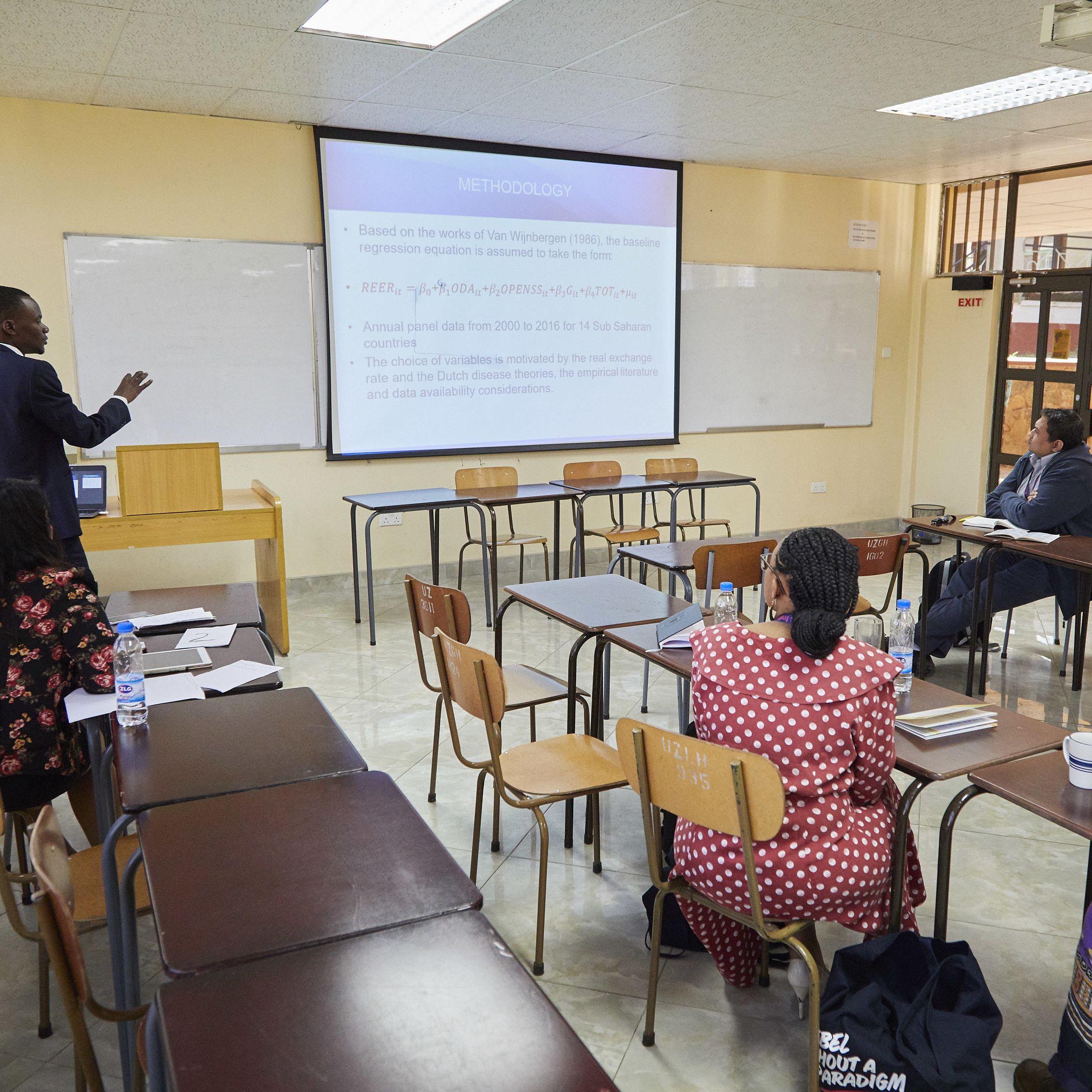 Workshop
The call for abstracts is closed, but you can still attend as a general participant.
This YSI workshop will bring young scholars together to discuss new ways of thinking about epistemologies, methods and networks that we need for strategic delinking in Africa including debates on economic and monetary sovereignty as well as reparations.
In Africa, debates around the idea of delinking date back to the early 1980s with the implementation of structural adjustment plans, or even to the dawn of independence if one considers the pan-Africanist vision of Ghanaian President Kwame Nkrumah or the call for self-sufficiency by his Tanzanian counterpart Julius Nyerere. Today, there seems to be a need to frame the issue of delinking as part of a triptych that includes two other adjacent issues: the socio-ecological crisis and the question of global reparations.
A growing body of work exposes the environmentally unsustainable trajectory of the global economy. The continuing patterns of economic accumulation, as observed in the Global North and, to a lesser degree, in China, contribute to escalating climate change, biodiversity loss, melting glaciers, ocean acidification, and more. It is now scientifically established that the average temperature of the planet began to increase significantly from the 19th century with the industrialization of today's rich countries. The beginning of this new geological era, described as the Anthropocene or even, more tellingly, as the Capitalocene, has triggered a veritable race against time. Humanity must act before it is too late, before we reach a tipping point, when things will no longer be in our hands. This is the fundamental message regularly conveyed by the many reports issued by the Intergovernmental Panel on Climate Change (IPCC).
In order to discuss those new ways of thinking about development, the YSI round-table session will start in the format of a round-table with six young scholars from the African continent to open up into a fishbowl discussion to ensure maximum participation and engagement of the audience. The structure of fishbowl discussions allows audience members to take up a seat on the round-table to become part of the conversation in a more natural and engaged way then Q&A formats.
Time & Date
Start: October 25 2022
End: October 29 2022
Working groups
Economic Development

Africa
Project Organizers
For questions, the Project Organizers.