YSI - Economic History Graduate Webinar - Winter 2023
Online Economic History Seminars with EHES
January 2023 - April 2023
The Winter 2023 series of the Economic History Graduate Webinar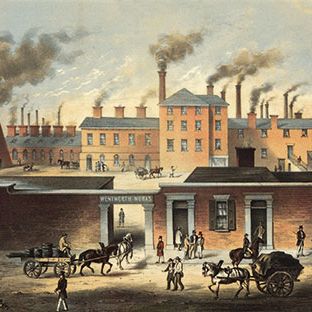 Webinar Series
The call for papers and extended abstracts is closed, but you can still attend as a general participant.
Description
We are launching the sixth edition of the YSI-EHES Economic History Graduate Webinar this Winter. As in previous editions, we provide a platform for young researchers to present their ongoing work and get feedback from senior scholars. The online format has made exchanges from people from different regions and research areas possible, offering early stage researchers an important venue.
If you are interested in attending the webinar and receiving the programme, please register using this form (it is not necessary to register again if you did so for previous editions). The seminars will be held on Zoom and last 60 minutes on Tuesdays afternoon (Western European time) during January, February and March. Registered participants will receive a zoom link 24h before the event.
We encourage all young scholars to also join the YSI community.
The programme goes as follows:
January 31th. Aina Palarea Marimon, European University Institute (EUI): "Silk, Luxury and Social Emulation" to "When did silk become a luxury fabric for the middling sort? The consumption of luxury textiles in fifteenth-century Catalonia".

February 7th. Jeongkyung Won, Sogang University: *"Paving the Road to Prosperity? Infrastructure Investments and the Bottleneck to Growth"*

February 14th. Julius Koschnick, London School of Economics (LSE): "Breaking Tradition: Teacher-Student Effects at English Universities during the Scientific Revolution".

February 21st. Moritz Lubczyk, University of Zurich (UZH): "The Causal Effects of Long-Term Exposure to Air Pollution: Evidence from Socialist East Germany".

February 28th. Peiyuan Li, University of Colorado Boulder: "Who Lost (or Won) China? Land Reform and War Mobilization"

March 7th (10am). Matteo Sestito, Aix-Marseille School of Economics: "Crop cycles and hierarchy: the agro-ecological origins of the state"

March 14th. Pablo Sánchez-Cataldo, Universidad de Santiago: "Patents and Technology Gaps during the Early Industrialization (1870–1910)"

March 21th. Juliana Jaramillo-Echeverri, London School of Economics (LSE): "Can female education explain the fertility decline?"
If you have any question or feedback, please email us at ysi.ehes.econhist@gmail.com. We will get in touch with you as soon as we can.
See you online!
--
The YSI-EHES graduate seminar in Economic history is a joint collaboration between Maxence Castiello, Ana Catelén, Viktor Malein and Carla Salvo with support from The Young Scholars Initiative, from the Institute for New Economic Thinking in New York and the European Historical Economics Society (EHES). Organizational details are subject to change.
Follow us on Twitter to stay updated
UPCOMING EVENTS
PAST EVENTS
Project Organizers



For questions, the Project Organizers.