Macroeconomic challenges of the green transition
YSI Workshop Macro Green Transition
September 21, 14:00 - 22, 18:00 2023
Workshop on the Macroeconomic challenges of the green transition, at the University of Pisa, September 2023.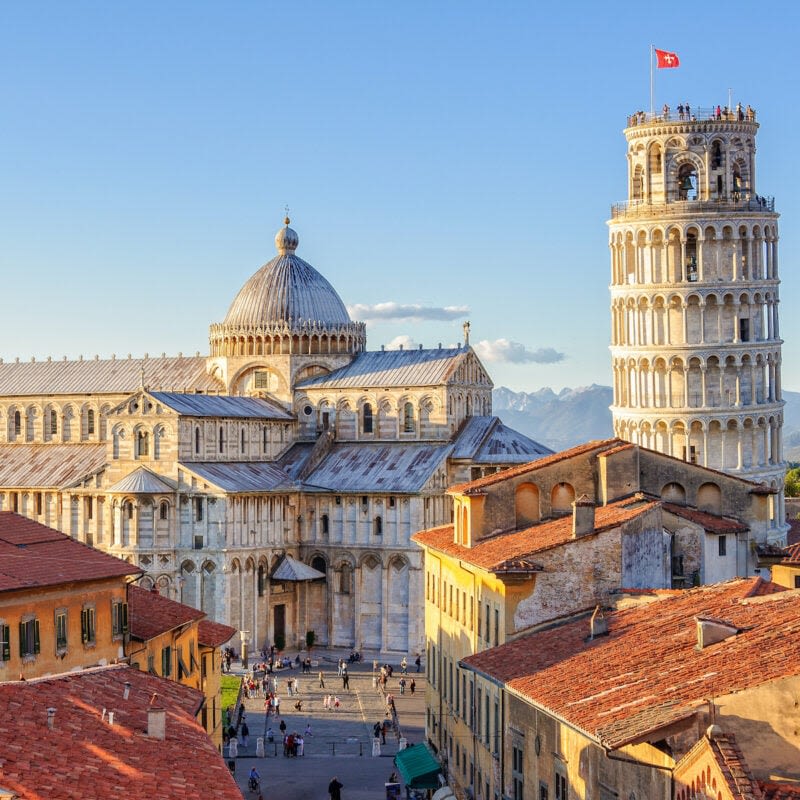 Workshop
The call for abstracts is closed, but you can still attend as a general participant.
The Keynesian Working Group is happy to announce a call for papers to the YSI Workshop on the Macroeconomic challenges of the green transition. We invite you to submit your abstract and, later, a paper, for the Workshop hosted by the University of Pisa, Italy, on September 21-22nd.
The transition towards a sustainable and low-carbon economy is one of the biggest challenges of the global community today. The ecological transition requires substantial investments in new technologies and infrastructure to shift away from traditional energy sources towards renewable energy sources, as well as new forms of taxation, production, and distribution of resources. These profound structural changes will have crucial macroeconomic implications, including job losses in high-carbon industries and the creation of new green jobs in low-carbon sectors, the redistribution of income caused by carbon taxation, and impacts on trade, productivity, and economic growth. The challenges of a fair transition are even greater in the Global South, where the need to improve living standards must overcome the costs of climate damage and natural disasters in the context of changing global trade.
The Workshop will feature three speakers who will lecture on state-of-the-art research on integrated analyses of climate change, environmental transition, and macroeconomics.
The YSI Workshop Macroeconomic challenges of the green transition is a great opportunity to bring together young researchers to present their work, receive feedback from colleagues, and discuss potential collaborations. We invite young scholars to tackle relevant policy issues on the macroeconomic implications of the transition towards a sustainable and low-carbon economy. We welcome research based on various methodological approaches, such as (but not limited to) stock-flow consistent models, input-output analysis, system dynamics, integrated-assessment models with out-of-equilibrium paths, empirical studies, among others.
Confirmed speakers are:
Yannis Dafermos. Senior Lecturer in Economics at SOAS University of London. He is also the Research and Knowledge Exchange Convenor of the SOAS Department of Economics, a Senior Fellow at the SOAS Centre for Sustainable Finance and a Fellow at the Forum for Macroeconomics and Macroeconomic Policies (FMM). His research interests include financial macroeconomics, climate finance, ecological macroeconomics, climate-aligned development and inequality.
Andrew Jackson. Post-doctoral research fellow at the Centre for the Understanding of Sustainable Proprietary (CUSP) in the University of Surrey. He works in a number of different areas, including modelling the economic and financial impacts of energy transitions using stock flow consistent, input-output and agent based models, monetary and fiscal policy, and the economics of money and banking.
Simone D'Alessandro. Senior Lecturer in Economics at the University of Pisa, and Coordinator of the PhD programme in Economics of the Tuscan Universities. His research interests are ecological Economics, development Economics, industrial Economics and ecological sustainability and degrowth.
We encourage contributions related (but not limited) to the following topics:
(1) *Fiscal policy, carbon taxation, green subsidies;
(2) Central Banks, monetary policy, inflation, and green finance ;
(3) Macroeconomic policies in a context of degrowth;
(4) Income and wealth redistribution and unequal ecological footprint;
(5) Trends in international trade, natural resources, and the Global South.
(6) Social policies, time use, and sustainable wellbeing.
*
Important Dates:
Abstract submission by June 30
Acceptance Notification by July 15
YSI Workshop Macroeconomic challenges of the green transition: September 21-22, 2023
How to Apply
Young scholars can apply to the call for abstracts here. If selected, you will be invited to present your work. Selections will be made based on merit. Selected students can expect to receive accommodation, participation in the social dinner, and a partial travel stipend of up to 120 EUR.
Submit your abstract here
Abstract submission Deadline: June 30
Paper Submission: August 31
Time & Date
Start: September 21 2023, 14:00
End: September 22 2023, 18:00
Local partners
Project Organizers

For questions, the Project Organizers.