YSI @ 16th EAEPE Summer School
YSI @ 16th EAEPE Summer School
July 3 - 6 2023
YSI Session @ 16th EAEPE Summer School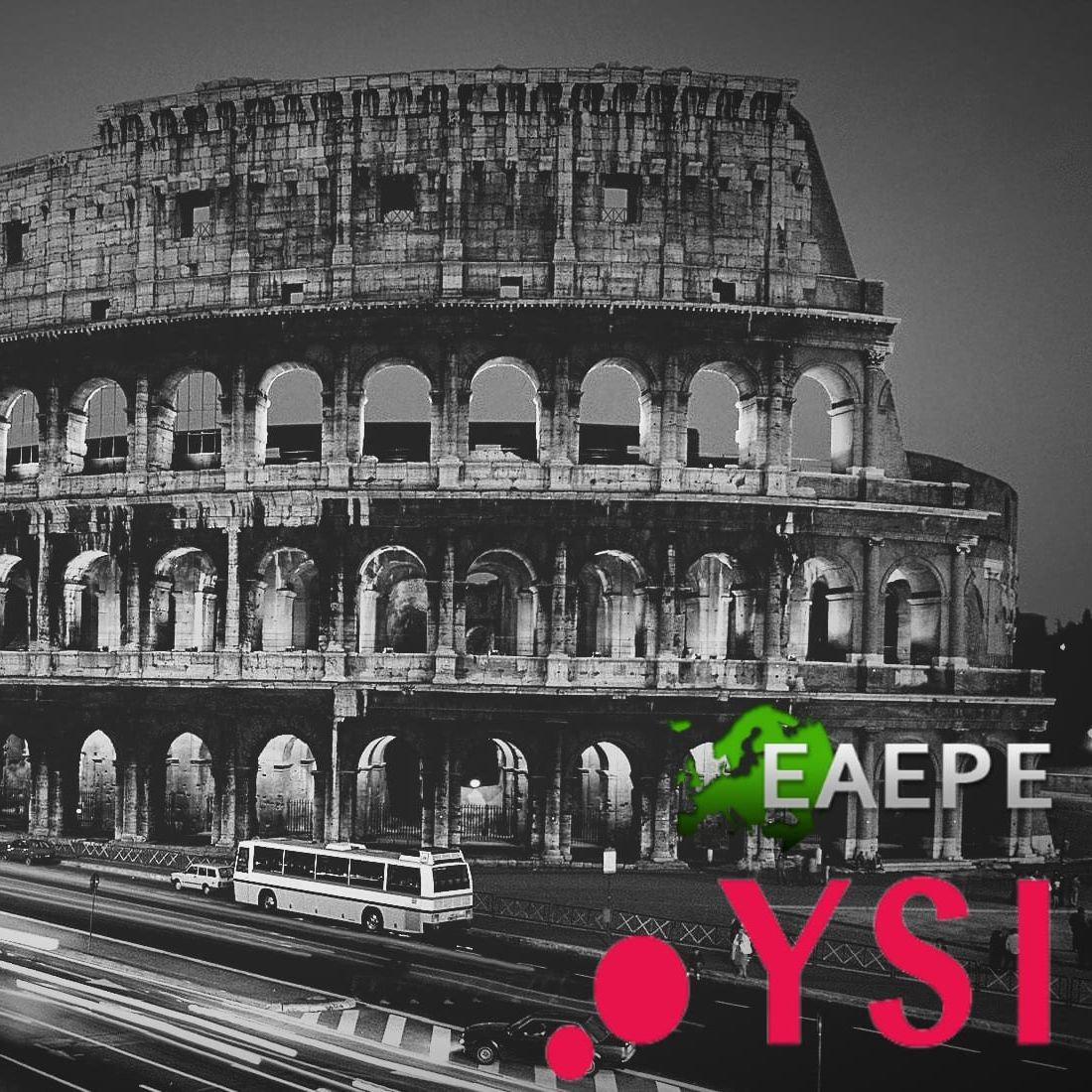 Summer School
The Keynesian Working Group is happy to announce a call for papers to the YSI @ 16th EAEPE Summer School, Economic policy and welfare in a context of high inflation. We invite you to submit your abstract to the Special section organized by the Young Scholars Initiative at the EAEPE Summer School. The event will take place at Roma Tre University, Rome, Italy on 3 – 6 of July. If selected, you will be invited to present your work. Selections will be made based on merit (partial travel stipends, and accomodation available for selected participants).
The last years were marked by the Covid-19 pandemic crisis, the war in Ukraine, and the strong upswing in energy prices, bringing further challenges to economic policy worldwide. The context of high inflation and economic stagnation challenges present debates on economic policy and welfare.
Young researchers are invited to contribute to the ongoing policy debate.
The YSI @ 16th EAEPE Summer School is an opportunity to bring together young researchers to present their work, receive feedback from colleagues, and discuss potential collaborations. We invite young scholars to tackle relevant policy issues in the current context of high inflation and its implications for macroeconomic and welfare policies.
Young researchers will also have the opportunity to follow the lectures and activities of the EAEPE Summer School.
We encourage contributions working in empirical and theoretical contexts using either quantitative, qualitative, or mixed methods approaches on related (but not limited to):
The impact of inflation on personal and functional income distribution
Economic policies in response to inflation
The evolution of welfare policies and their distributional effects
Possible perspectives for welfare policies facing the current economic crisis
The role of technological change in the current economic scenario.
The project is a partnership with the European Association for Evolutionary Political Economy (EAEPE) and Roma Tre University. The participation in the main event is free for researchers selected to the YSI Special Session.
All applicants must submit an abstract in English (300 words maximum). The submission deadline is May 20. Decisions will be made based on clarity, relevance and originality of abstracts outlining the research question, method and (preliminary) results.
Important Dates: Abstract submission by May 20
Acceptance Notification by May 31
16th EAEPE Summer School : July 3-6, 2023.
How to Apply
Young scholars can apply to the call for abstracts of both working groups. If selected, you will be invited to present your work. Selections will be made based on merit. Selected students can expect to receive accommodation and a partial travel stipend of up to 150 EUR.
Submit your abstract here
Deadline: May 20
For further Info visit the Conference page here.
Time & Date
Start: July 3 2023
End: July 6 2023
Local partners
Project Organizers


For questions, the Project Organizers.