Economic Development


Introduction
Welcome to YSI Economic Development Working Group!
The Economic Development Working Group discusses developmental challenges by studying a range of theoretical and methodological approaches, including Institutional Economics, Post-Keynesian Economics, Austrian Economics, Classical Economics, Marxian Economics, Structuralist Economics, and New-Keynesian Economics.
Welcome to the Economic Development Working Group !
This Working Group started in 2015 and has since then organized a range of different activities, in the form of webinars, seminars, conferences, and reading groups. We have also publised an e-book on Dependency Theory and many of our members contribute to the blog Developing Economics. We place great emphasis on welcoming a diversity of approaches, theories and methodologies in our group. We prioritize research areas and approaches that are neglected in contemporary development economics. You can read more about our work on our WG web page.
What are some examples of activities the Working Group has done?
Webinars on work of the working group members, as well as with guest speakers such as Sanjay Reddy, Morten Jerven, Erik Reinert, Elisa Van Waeyenberge and Kate Bayliss
Conferences in New York, USA (see the livestream here) (2016) and Bloemfontein, South Africa (2017). The topic of the NYC conference was "Debating Development" and the Bloemfontein conference focused on Decolonizing Africa.
Side-events to conferences in Budapest (on the role of methodology in Development Economics), Trento (on alternative approaches to trade and globalization), and Berlin (on alternative approaches to poverty)
What are some concrete plans for the future?
We hope to launch a new webinar series soon, on the role of productive structures for understanding issues of institutions and distribution
We are collaborating with other WGs and institutions to organize several conferences in 2018, generally focusing on 1) the role of productive structures and 2) the role of finance in development
We are also working on a new e-book on institutions
How can you get involved?
Contact us, the coordinators! You can do so directly through YSD. We are looking forward to hearing from you, as we always welcome new members willing to take an active role in the group. You can get involved in an ongoing project or we can help you start your own project (e.g. webinar, webinar series, e-book, research agenda, conference, reading group).
Here are some photos from our activities

YSI Economic Development members during a workshop at the New York conference in 2016.

YSI Economic Development members during our workshop in Budapest, 2016. With Sanjay Reddy, Natalia De Lima Bracarense, and Ajit Singh.

YSI Economic Development and YSI Africa members in Bloemfontein, South Africa in June 2017. With Sabelo Ndlovu-Gatsheni and Gareth Austin.

The YSI Economic Development coordinators Jenny Tue Anh Nguyen (Harvard University) and Ingrid Harvold Kvangraven (The New School). With our new e-book at the Trento Festival of Economics, 2017.
Join this group to:
1. Get notified when a group member initiates a new project.
2. Participate in or start discussion threads
3. Learn how you can start a project on your own.
Note: You are welcome to be part of multiple working groups at the same time!

Working Group News
Working Group news are the primary sources of information about what is happening in the working group. Working group news are used for important updates of relevance to the entire working group membership base, such as calls for registration, announcement of scholarships or similar.

News cannot be responded to, as it is not a conversational format - for this purpose, instead use the Working Group Discussion section!
You must sign in to access working group news.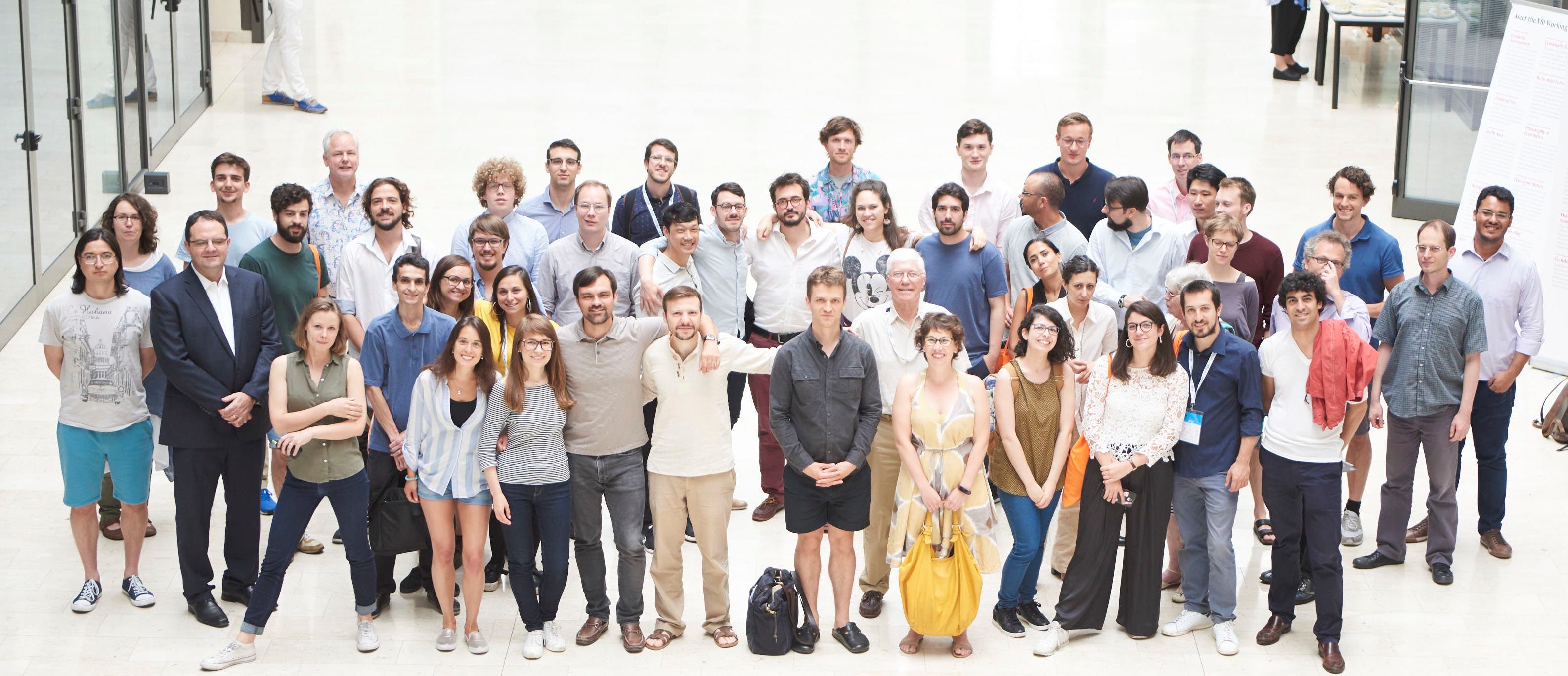 Discussion
The discussion board is the main way for working group members to communicate and discuss relevant issues. The discussion topics can be about anything of relevance to the working group, such as ideas for projects, upcoming collaboration opportunities, and everything else related to the (potential) activities of the working group.
You must sign in to access working group discussion.