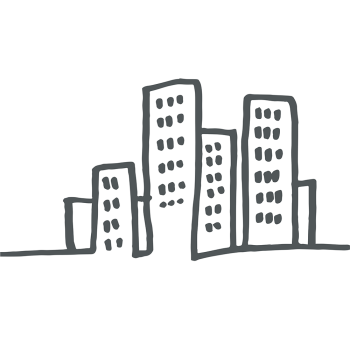 Urban and Regional Economics


Introduction
Welcome to YSI Urban and Regional Economics Working Group!
The Urban and Regional Economics Working Group explores the role of geographical space on economics and development, as well as the role of cities and the emerging importance of the political economy of urbanization.
Welcome to the Urban and Regional Economics Working Group!
Join us in our social media!
Facebook Page: /urewg.ysi
Facebook Group: enter
Twitter: @ysi_urewg
Contact us by the e-mail
Our Activities
1. Webinars
The most common type of projects in YSI take the form of workshops or series of webinars that create dialogue among young scholars. Members of our WG meet regularly using web conferencing technology to invite guest speakers and discuss papers. This allows us to remain active throughout the year without geographical constraint.
**Click here to attend our webinars **
Previous Webinars
"Investment banking networks in Asian financial centres" with Karen Lai (National University of Singapore)
February 28, 2019.

"Human capital migration and regional development: some reflections with Alessandra Faggian - GSSI, Italy
November 23rd, 2018

"Inclusive growth in cities: a sympathetic critique" with Neil Lee (London School of Economics, UK)
September 14th, 2018

The austerity urbanism moment, and its historical geography
With Prof. Jamie Peck (University of British Columbia and the Canada Research Chair in Urban and Regional Political Economy, Canada)
April 17, 2018

* "Regional Development and the Regional Structure of Banking" - Sheila Dow (University of Stirling, Scotland)*

*"Contemporary Urbanization: toward a political agenda" - Roberto Monte-Mór (Federal University of Minas Gerais, Brazil)*

* "Agent-based modeling and cities" - Francis Tseng (New School for Social Research)*
Webinar Series
Webinar Series: "Regional Resilience: How Cities and Regions Thrive in Times of Crises" (2019)
Over the past years a new catchphrase has entered the academic, political and public realm: the concept of resilience, a term destined to describe how a system responds to shocks. Originating from ecology, the notion is now invoked by economists to understand how regions or cities resist, recover or adapt to economic volatilities and changes: periodic recessions, financial crisis, global competition as well as more incremental processes, such as technological and structural change. Yet, resilience is complex concept and determined by a myriad of highly intertwined and path-dependent factors. Due to this complexity, there are still many more questions about the meaning and creation of regional resilience than answers. The purpose of this webinar series is provide multiple perspectives on regional economic resilience, to highlight the latest developments and new research frontiers. To do so, the webinar series will tackle conceptual issues, crisis contagion, the measuring and forecasting of recovery, determinants of resilience as well as the role regional policy to create resilient regions.
"Reconciling financial stability and economic inclusion across space" (2017 - 2018)
The purpose of this webinar series is to discuss the link between financial stability and financial inclusion from a spatial perspective. Financial stability and financial inclusion are often thought of separately by dedicated policy-makers and experts. Yet, they are two sides of the same coin. Furthermore, the solutions found to reconcile both objectives cannot be separated from local and spatial characteristics. The webinar series is jointly organized by YSI Urban and Regional Economics WG (URE), Inequality WG (IWG) and Financial Stability WG (FS).
Webinar Series "Innovation in a Regional Context" (2017 - 2018)
This Series aimed to discuss the role of Space at the Innovation Process as well as the role of the Innovation at the Urban and Regional Development, Disparities and Resilience. It was jointly organized by the YSI Urban and Regional Economics and Economics of Innovation Working Groups
2. In-Person Events
YSI@Diamantina Festival 2019 - Diamantina, Brazil, August 18-24, 2019
https://cedeplar.ufmg.br/noticias/1171-18-seminario-de-diamantina-abertas-as-inscricoes-para-os-minicursos-ysi-diamantina-2019
YSI @ AsRES (Asian Real Estate Society) Annual Conference 2019 - Shenzhen, Guangdong, China, July 06, 2019: YSI Workshop "Innovation Policy and Real Estate". Deadline Extended: April 25, 2019

YSI Pre-Olivera Conference for Young Scholars - Buenos Aires, Argentina, July 10, 2019. Joint Call (with YSI Gender and Economics WG and YSI Inequality WG): "Multidimensional Inequality in Latin America: Gender and Socio-Spatial Inequality". Deadline Extended: May 10, 2019.

YSI @ RSA (Regional Studies Association) Annual Conference 2019 - Santiago de Compostela, Spain, June 03-04, 2019: Pre-Conference Workshop on "Relatedness, Knowledge Complexity and Economic Development in Cities and Regions". Deadline Extended: May 10, 2019.

Urban and Regional Economics @ YSI North America Regional Convening: "Urban and Regional Economics in the 21st century"
Los Angeles, February 22-24, 2019.

YSI @ AAG (American Association of Geographers) Meeting 2019 - Washington DC, USA, April 02, 2019: YSI Urban Economics Meeting: Places in Times of Austerity.

YSI URE @ 12th Annual Midwest Graduate Student Summit on Applied Economics, Regional, and Urban Studies (AERUS 2019) - University of Illinois at Urbana-Champaign, April 13-14, 2019: Young Scholar Workshop on "Agent-Based Modeling

Workshop 'Urban Economics Frontiers: Large-Scale Urban Projects, Real Estate Dynamics and Gentrification"
10-12 Sep 2018
Belo Horizonte, MG, Brazil

YSI North America Regional Convening - Los Angeles, February 22–24, 2019

Latin America Regional Convening in Buenos Aires, Argentina - July. The URE WG participated in two collaborative sessions:
"The Economic Possibilities of Technology". Sub-theme 11 - Regional Development Policies in Face of New Technological Paradigms.
*Special Session: "Urban and Regional Development and New Economic Thinking" at the "17th Economics Seminar of Minas Gerais" - Diamantina, Brazil (September 2016) *
Join this group to:
1. Get notified when a group member initiates a new project.
2. Participate in or start discussion threads
3. Learn how you can start a project on your own.
Note: You are welcome to be part of multiple working groups at the same time!

Working Group News
Working Group news are the primary sources of information about what is happening in the working group. Working group news are used for important updates of relevance to the entire working group membership base, such as calls for registration, announcement of scholarships or similar.

News cannot be responded to, as it is not a conversational format - for this purpose, instead use the Working Group Discussion section!
You must sign in to access working group news.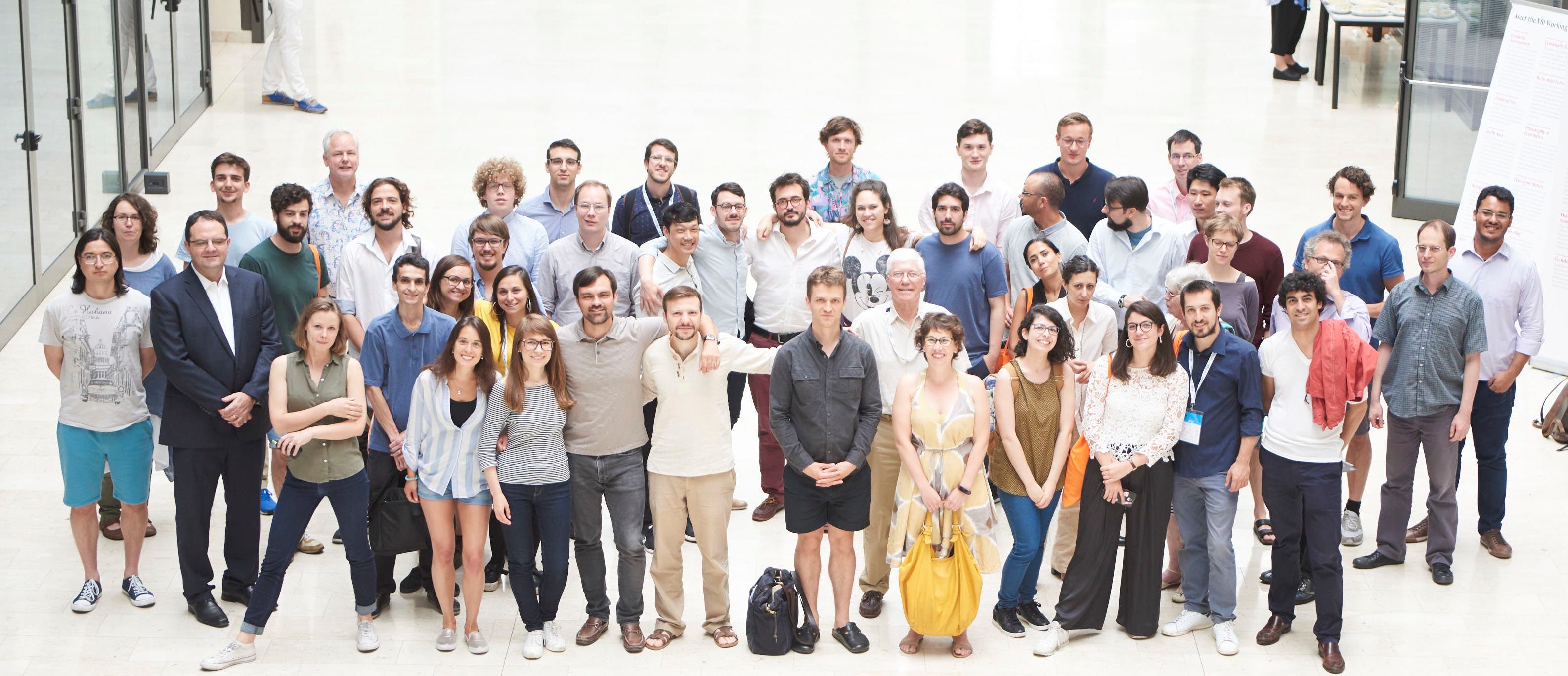 Discussion
The discussion board is the main way for working group members to communicate and discuss relevant issues. The discussion topics can be about anything of relevance to the working group, such as ideas for projects, upcoming collaboration opportunities, and everything else related to the (potential) activities of the working group.
You must sign in to access working group discussion.